This past weekend. I decided to do something I had not done in sometime.
Go Clubbing in Boston lol.
I was honestly getting tired of going out to the same clubs. Seeing the SAME people. And listening to the SAME playlist!
But that Saturday in particular, I felt like dancing (outside of my room for the day). lol. So I decided to head out. And have some much needed fun!
But Boy, did I regret it.
Listen y'all. I'm glad I got to go out. And I'm glad, I got to hang out with a friend. But why was it cold in the club?
Yes Cold!!
It was so cold. That one of the DJ's literally stated on the Mic,
" I know it's cold in here, but we are going to warm this B*tch up!"
Three hours later. And the club was still cold. I'm talking freezing. Majority of the people in the club had their coats on!
Including me.
As I observed the people in the club. I could tell that some people didn't mind wearing their coats. Because it added a stylish touch to their outfit.
While others looked extremely uncomfortable. Standing in the club, with their big puffy winter coats on. I noticed that majority of the people that decided to coat check. We're people that didn't have stylish coats. But they desperately wanted to show their stylish fit.
Because listen, it was so cold in there!
I personally kept my coat on because I was extremely cold. But also, my coat was really cute! So I honestly, didn't mind walking around the club in it. But even if it wasn't cute … I still would have taken it off lol.
My coat added a much needed flair to my outfit. Because it was the statement piece to my look.
In the winter, I think winter coats, are a killa' statement pierce for any hot outfit!
This recent incident at the club, was the inspiration for this post. I know in the winter time, warmth is the mission. And warmth is the goal.
But I thought it would be a great idea to highlight 6 stylish winter coats that you can purchase and wear for the winter.
So you can step out, and be warm in style!
Animal Print Coats
I've always loved the Animal Print trend. Ever since my Spice Girl days in 1st Grade. When I wanted to be Scary Spice! loll.
Animal Print coats are very versatile. Ranging in various animal prints styles such snake print or leopard.
Animal print coats, can also come in various print colors. And coat styles!
Wear an animal print coat this winter. If you want to give off a Bold. Sexy. or Edgy Feel!
Thrift Store Find: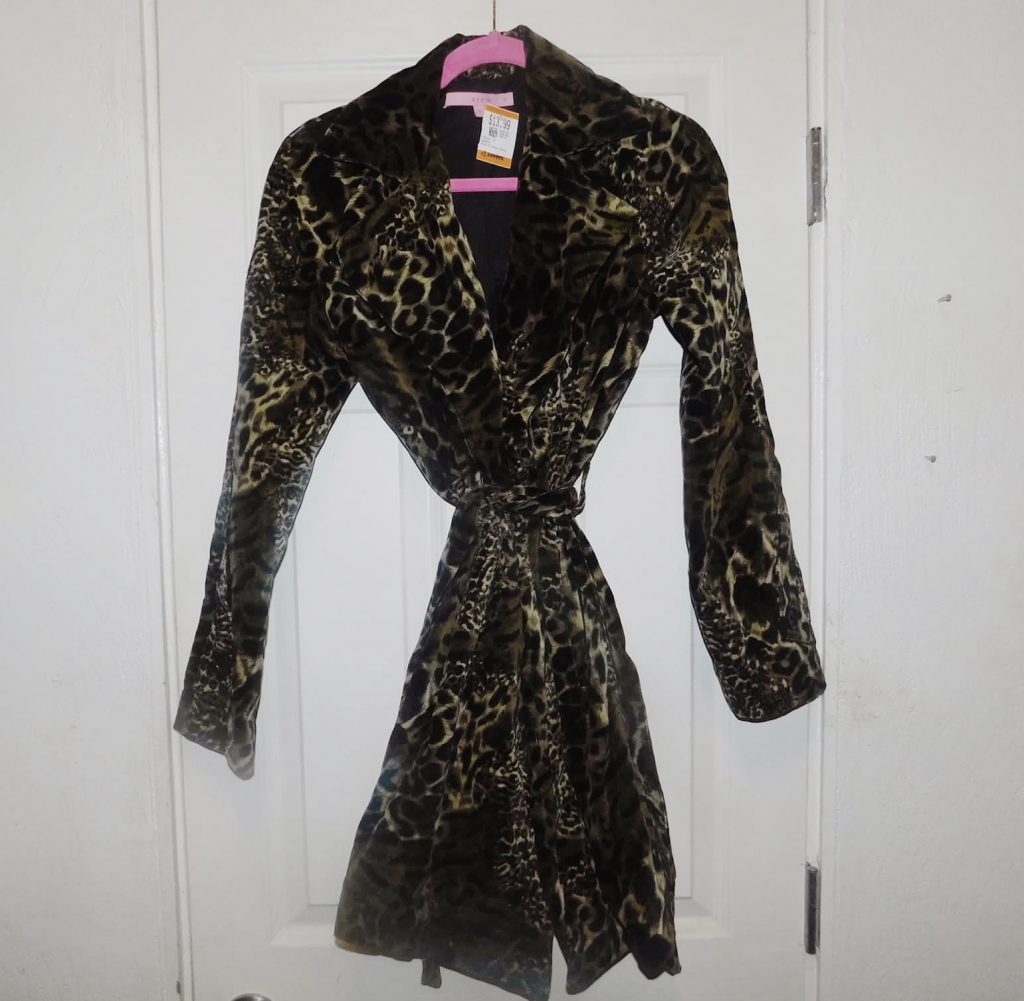 Store: Savers || Price: $13.99
Puffy Bubble Coats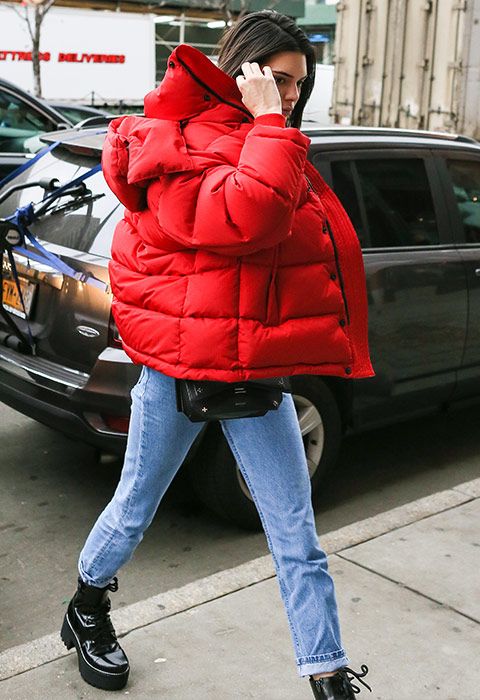 Honestly, I really don't want to be a fashion blogger that hops on every trend. But this is one of those trends, I'm going to have to hop right on! I think these puffy coats are so fricken cute! It reminds me of my rock-a-weat coat days, back in the day!
I NEED one in Mustard Yellow ASAP!! loll.
At first, I remember seeing a lot of metallic styled Puffy coats last year. Especially when I worked as a fashion buyer for Plato's Closet last year. I know that was a trending style, that customers really loved.
But now, this year. The Puffy Bubble Coat comes in a variety of colors and lengths! Some of the coats, even have this really cute cropped look to them!
For example,
I ran into my God Sister at the club. And she had an orange puffy coat on. She also wore her coat all night loll. Because her coat was nice, and extremely vibrant! It really complimented her look! Her vibrant jacket, was the reason why I spotted her!
Long & Belted Coats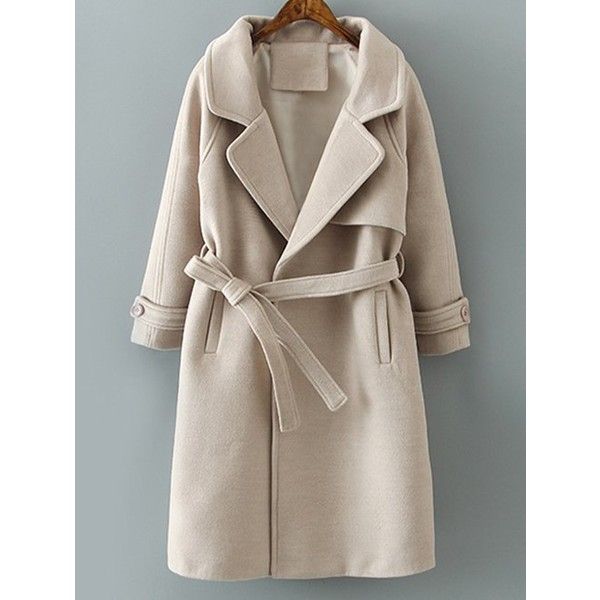 Long Belted Coats, are Chic, Classy and sexy. They do two things that most women love the most.
They accentuate your waist. And hug your curves!
And if you feel like you have no curves.
This coat will give you some!
Faux Fur Coats
This is going to be a biased statement. But I think every women should have a Faux fur coat in their closet. This is the type of coat that will instantly transform your entire look. For the better.
Faux Fur coats are also extremely versatile. Coming in a variety of colors, prints and styles!
Thrift Store Find: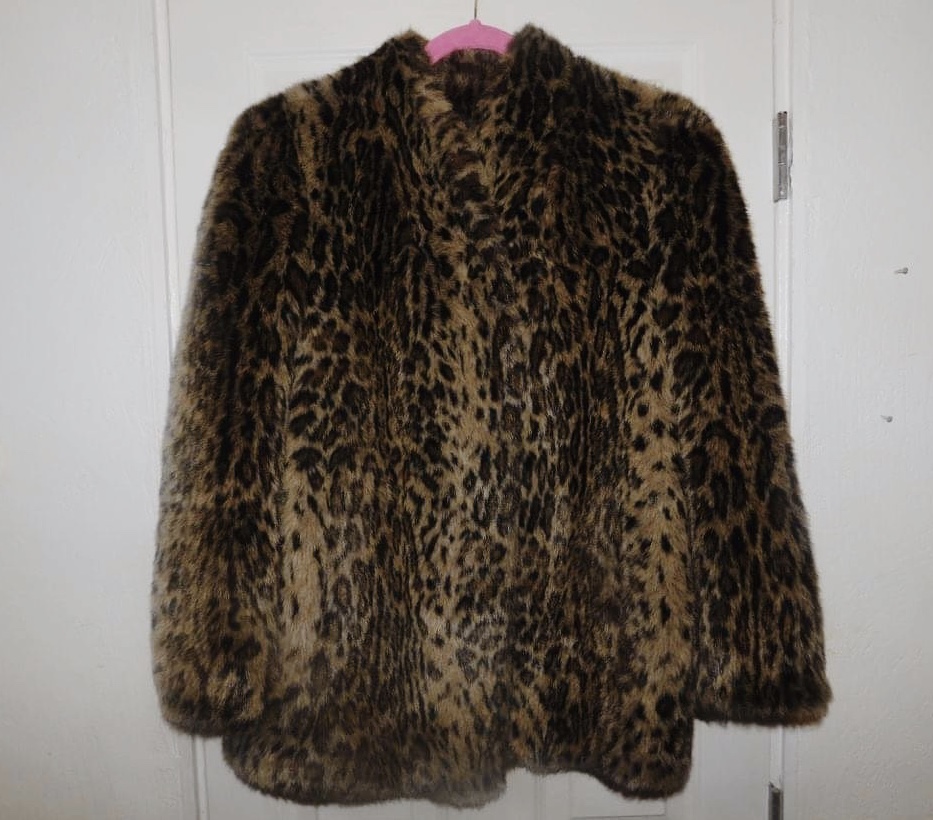 Store: Savers || Price:  $15
Shaggy Coats
And I'm saving the best for last! Shaggy coats. I LOVE shaggy coats. This was the style of coat I wore inside the "freezing club" lol.
These shaggy style coats are dramatic as ever! They come in all different funky and vibrant colors.
Making you stand out wherever you go!
And who doesn't want to be that Bad Gyal comin' thru?
Thrift Store Find:
Store: Goodwill || Price: $15 Dollars
I added my thrift finds, to show you all that many of these looks can be found in thrift stores. Some of these coats, were even purchased a few years ago.
For example, the Shaggy coat that is highlighted above, was purchased in 2016!
But it is now a trend.
This is to show readers, that when you thrift shop. You are ahead of the trends!
I hope you all found this post helpful!
Out of the 5 options, what winter coat, are you going to purchase for the current Season?