It's been almost a month since I threw my Blog Launch Party, on Sunday July 29th! A moment to remember, and another vision to become true! I believe that life teaches us new lessons with every new experience we encounter, and I certainly learned several lessons from the planning stage, to the execution of the event. One of my 2018 New Year Goals, was to actually do a pop-up shop this year. I already had a lot of clothing that I owned, but I also acquired a lot more clothing when I worked as a resale fashion buyer last year at Plato's Closet. As a resale fashion buyer, I began to acquire so much clothing on the side, I had bins and bins of clothing taking up more space in my room, and unfortunately now in my house, so I had to find a innovative way to get to rid of them! Plus, I felt a strong urge to really create this year, and I wanted to pursue goals that I knew would push me to another level.
I started planning for the event in May, and solidified the space and date in June. Completely ecstatic about the news, I allowed my imagination completely take control, as I envision what I wanted the event to look like. So I was disappointed, when I found out weeks later, that I would no longer be getting the space I had anticipated receiving. I was upset that I had relied on someone, and that they let me down, it was one of those, " This is why I don't like relying on people" type of moments, but those kind of thoughts are never helpful either. I knew I had to change my mindset, and think of another plan. At the time, I was moving towards the final stages of my blog production, so I decided that I would still throw the event, but that I would combine my pop-up shop idea, with a blog launch celebration!
With less than a few weeks to the date, there was no other option than for me to start immediately looking for alternate spots, so I began looking for art studios in the city, that would let me host my event. Simultaneously, I had also asked a group of friends if I could use their apartment for my Blog Launch Party, but I was very unsure of doing it at their apartment, because truthfully, to my perfectionist mindset, it didn't seem like the "ideal" location to throw the event. So I allowed my friends apartment to be a hard Plan C, and from early July to the event date, I researched and researched alternative spots to throw the event.
At first, I was somewhat successful in my search, but in the end, I didn't find a venue to rent because either they didn't speak to me, they weren't available on the weekends, the prices were too high, or they were all booked. I researched and researched, while periodically asking myself, whether I should simply have the event at my friend's apartment. It took until the week of the event, the Monday of the event for me to finally decide to throw the event at my friends apartment. I was unable to get an art studio I was looking at for that particular weekend, but I didn't want to push back the date, I knew I had to do the event. It was one of those intuitive feelings, where I just knew, so with that being said, I decided to utilize the option that was always right in front of me, my plan C, my friends apartment. A few weeks prior, I had already created a flyer, in my spare time for the event, so I was ready to promote upon my impulsive decision the week of. What's crazy, is around the time I created the flyer, I had no idea what would happen regarding the event, but I felt a strong urge to create  one, so I did.
The entire week of the event, I planned, I advertised, I got a DJ, and I envisioned how the event would play out. I counted and created tags for over 80 items of clothing, and purchased gift bags to nicely wrap the items in. I envisioned how I would set up the apartment, to the point I sketched it out by hand. Before the event, two close friends and I decorated the entire apartment with purple and mustard yellow decorations. Purple and Mustard Yellow are the colors of my brand, and each room within the apartment, had its own vibe. A feel is was what I wanted to create for the event, a vibrate feel, and I got exactly that. The night was amazing! I was shocked by the amount of people that came to support, especially because it was so last minute! People ate, mingled, shopped, danced, dranked and freely traveled throughout the event as they pleased. The walls were already decorated with beautiful paintings, which made the decorations pop out even more! There was Haitian food, and Trinidadian Rum punch, combined with a good music, a lot of good energy, and style!
I learned a lot from this experience, but one main learning point for me here, was realizing how my perfectionism can hinder my progress towards my visions and goals. It took me until the week of the event, to decide whether I was going to throw my event or not. I had this "perfect vision" this "ideal vision" and for some reason I felt as though I had to fulfill it! So it was quite coincendental, on the day of the event, I received a quote of the day from the For The Culture app on my phone that stated,
"Start where you are. Use what you can. Do what you can"- Arthur Ashe.
As I read the quote,  I began to smile, because the quote spoke so much truth, to my current situation at the time. Having my event at my friends apartment ended up being the best decision, that I grew slightly upset at myself for not promoting it sooner. I had to learn the lesson behind my perfectionist ways though, and how much those behaviors can hold me back, more than push me forward. Side Note: that is part of the reason why I allow myself to have some typos in my blog post. Now ideally speaking, I would not want any typos in any of my blog post, I'm someone that will check a blog post 80 times, if it didn't get so exhausted by it. But in reality, I'm not a perfect person, so I'm not going to be a perfect writer, and I don't strive to be.
Throughout the week, guest who attended the event, kept reiterating to me how nice of a time they had, or how positive the energy was, or how stimulating the conversations they had were, and it made me really happy to hear that my guest enjoyed themselves. Honestly, I love to see people enjoy themselves, and it's even better when I know I have provide the space, and the aura for folks to do that.
In the future I aspire to have my own resale fashion store called, Key To Fashion, and anytime I think about the feel of the store, I always imagine it being a place that serves as a safe haven for fashion lovers, where they can come in, be who they are, and express who they are, as they freely shop and explore the store. But I also envision it being a place where there is a sense of community, where customers can meet other people while shopping, or converse with other people while shopping. That's how I envision Key To Fashion, a vibrant store, that exudes individuality, affordability, expression, unity and good vibes. I was happy to hear that the vibe of the event, matched the vibe I envision my store to be one day, except without the liquor! Loll. It shows me that no matter how confusing my journey can be, that my ideas and visions are slowly manifesting, and that's what's most important, that I'm on the right track. I will never forget this moment, and although some of you all weren't able to experience it with me, I have shared a few photos below of the event, and of my two outfit choices!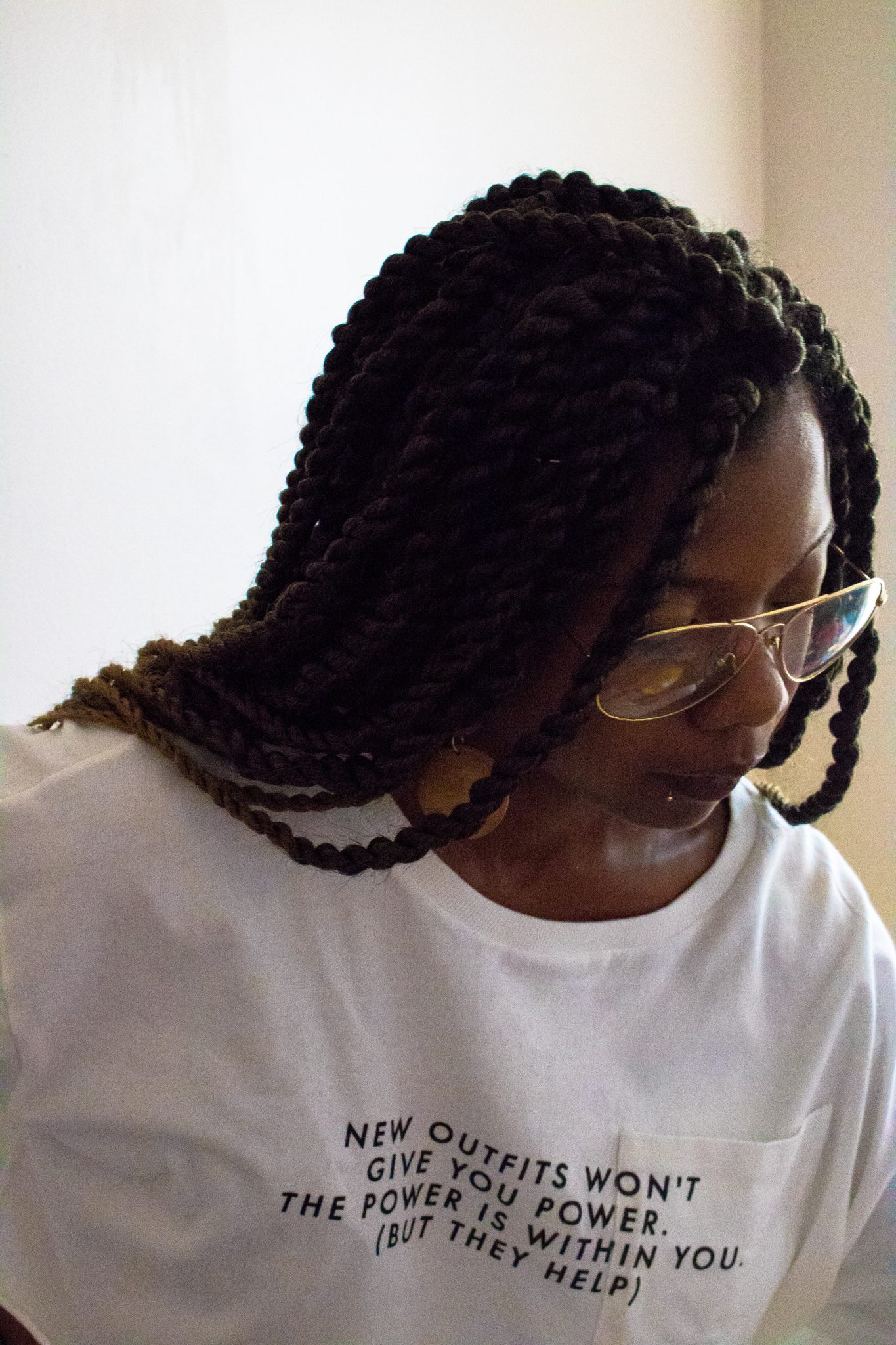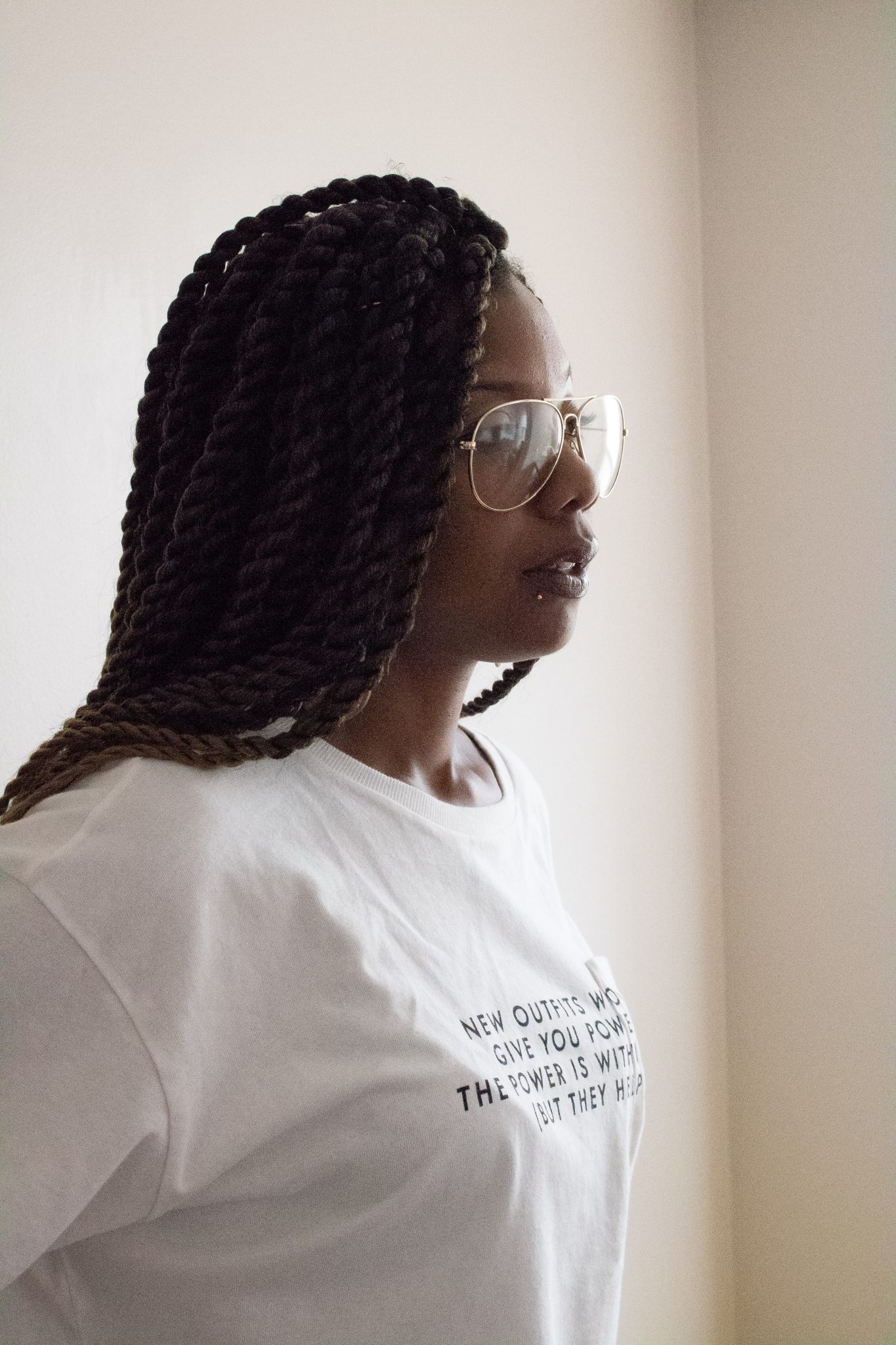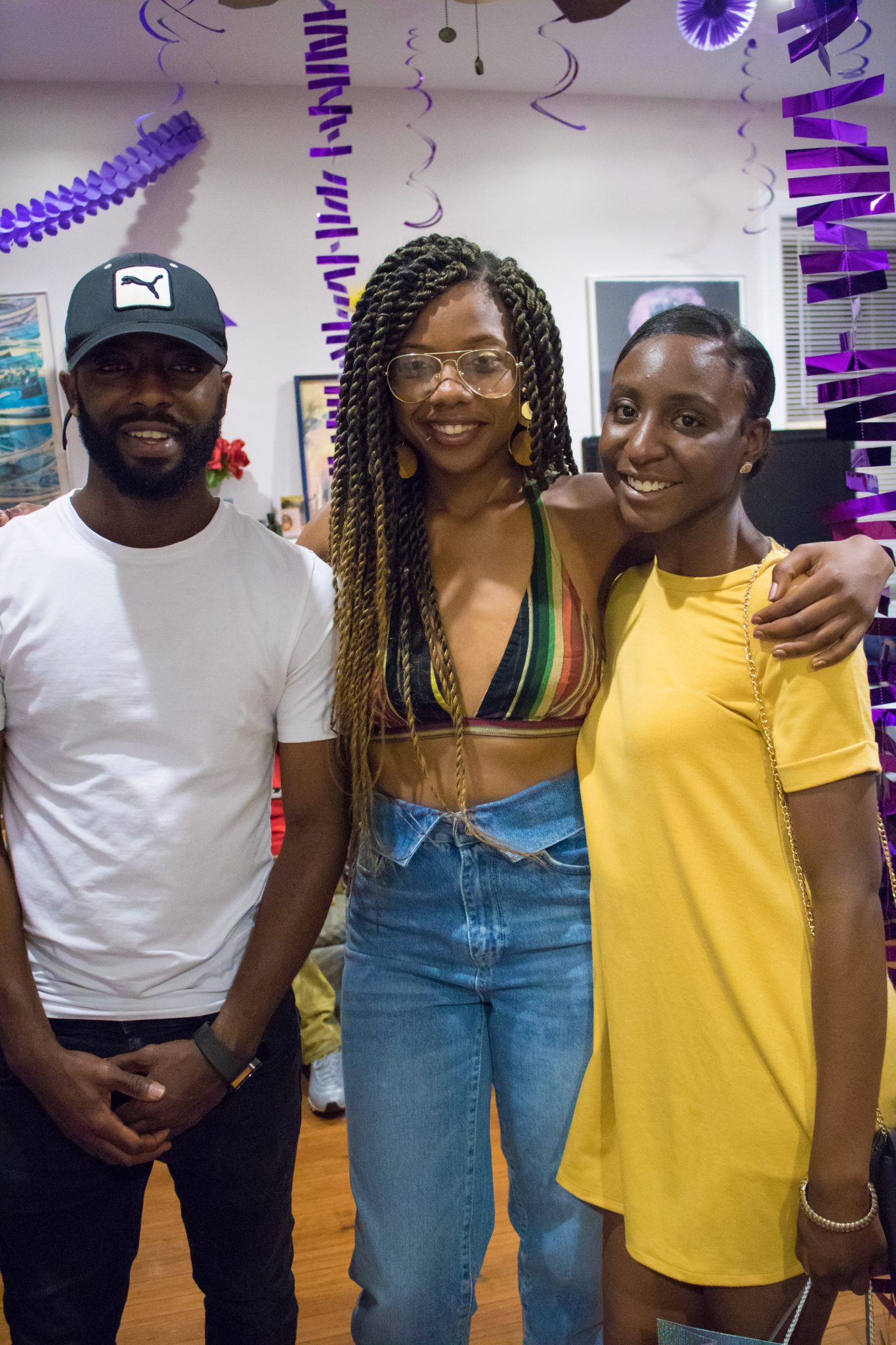 My mom came thru as well!
Fit 1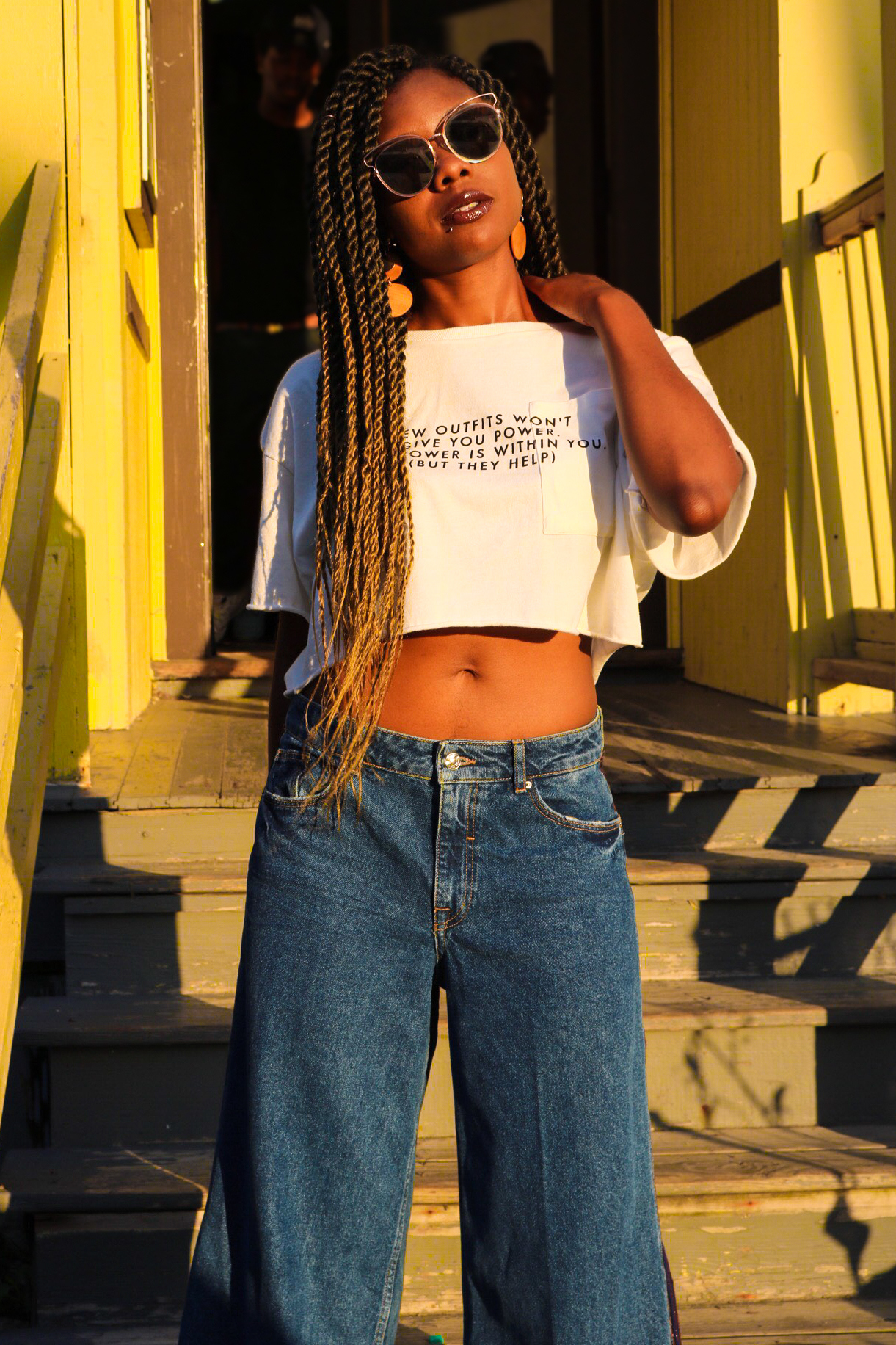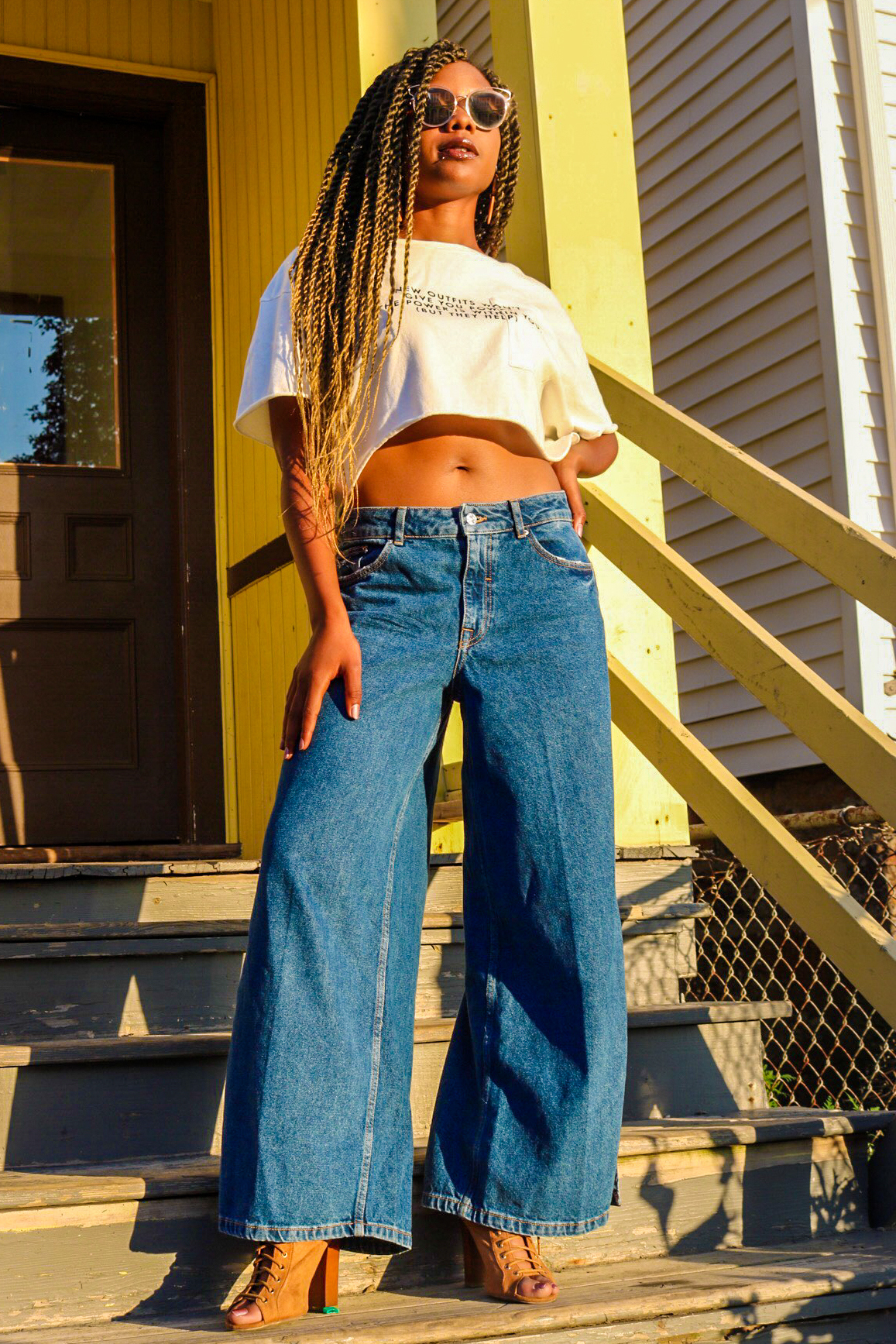 Graphic Tee: Zara ($17.50)
Slit & Side Stripped Jeans: Zara ($35)
Beige Wedge Shoes: Forever 21 ($27)
Sunglasses: Fort Lauderdale Swap Meet ($10)
Earrings: Local Beauty Store
Twist Hairstyle: @realtalkrealhair (on Instagram)
Fit 2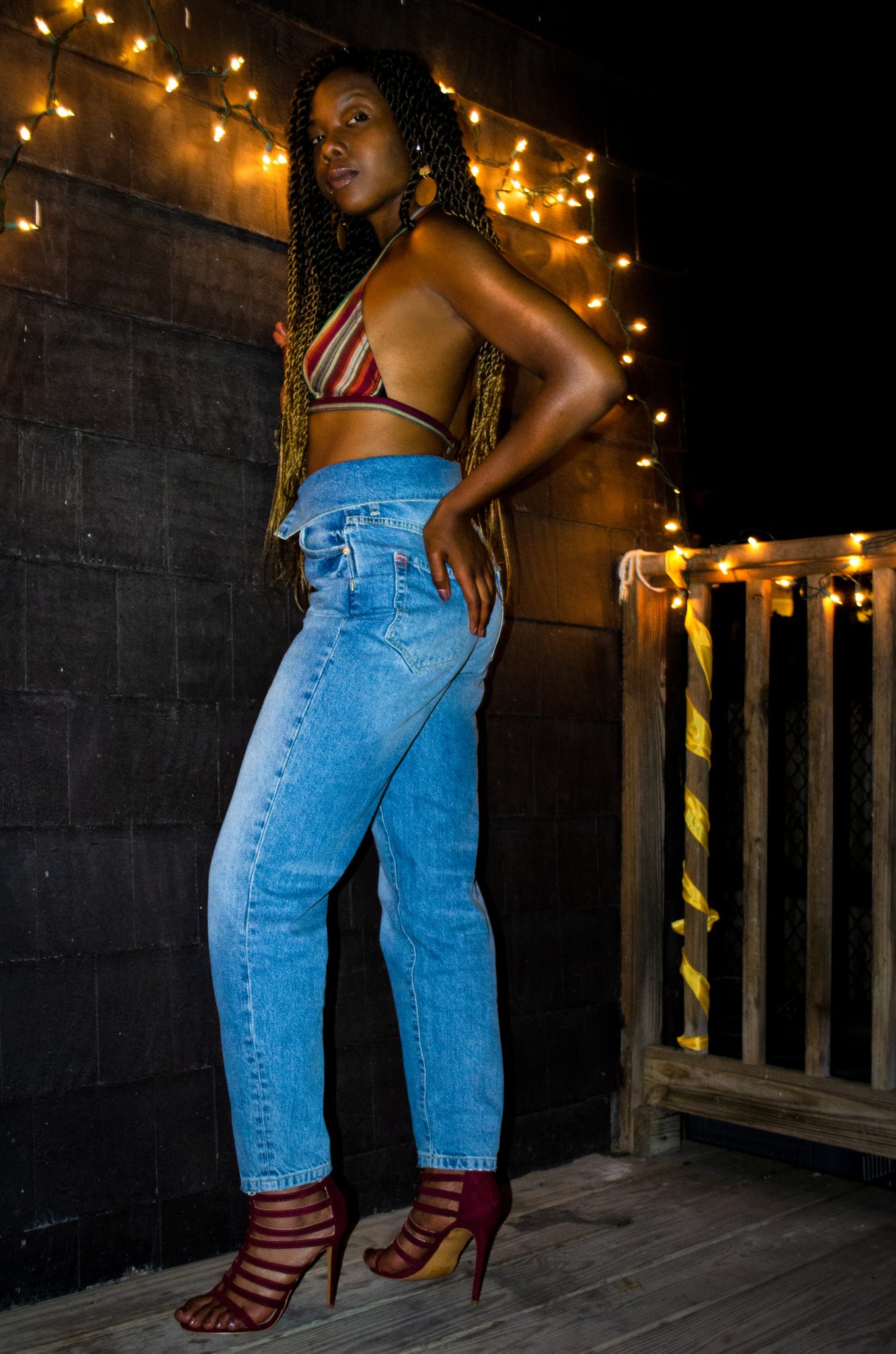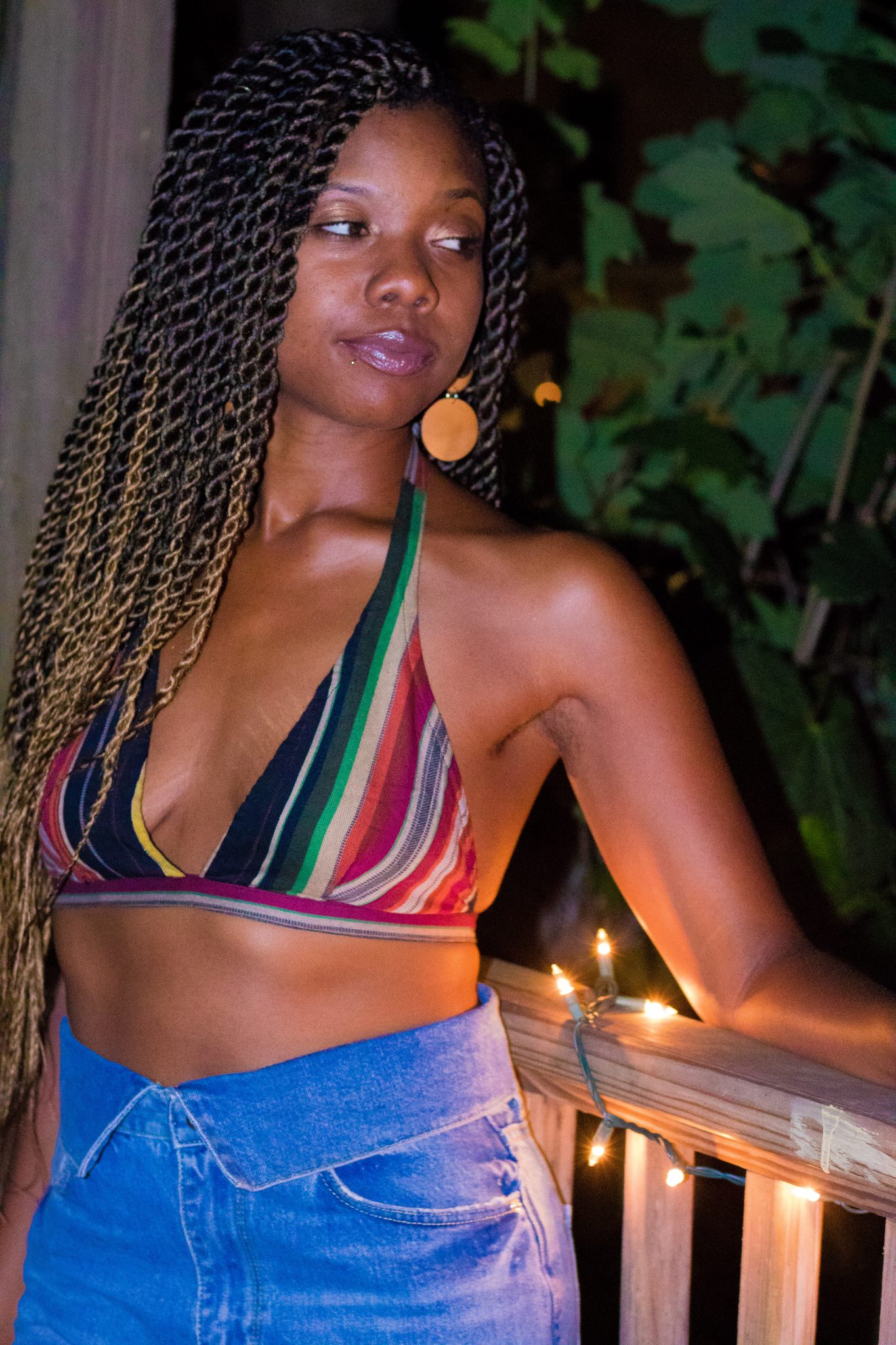 Multi-color Stripped Bralette: Urban Outfitters ($10)
High Waisted Fold Over Pants: Urban Outfitters ($30)
Maroon Stripped Heels: Charlotte Russe: ($25)
Earrings: Local Hair Store ($4)
Hair: @realtalkrealhair
A frequently asked question I been receiving is whether I will do another one. The answer to the question is yes! I will definitely do another one, but I will probably keep it strictly a pop-up shop event, because I noticed it becomes very distracting to shop when you have free food and free liquor also in front of your eyes! Lol. In the meantime, I created a Poshmark page late May, so follow me at _@thekeytofashion. Also, don't forget to subscribe or like this post! Until next time!
Xoxo
Key Michel