This winter season was an unbearable time for thrifters like myself.
I was completely uninspired walking into any of my local thrift stores. As I walked out countless times empty-handed. Many of the times, almost forcing myself to buy at least one item to purchase.
The winter can be like that though in the thrift world. A time where if you find a gem in the thrift store, you found a gem! But also a time where gems can be extremely hard to find. Depending on the location, demographic and vibe of the stores you shop at.
But the Spring is here, and if you didn't know. Now you know that this is indeed: Thrift Season.
The spring is the time where many thrift stores get an influx of inventory into their stores. This is a time where stores are also having MAJOR discount sales, and even events!
Thrift store events are a great way to connect with other thrifters, get MAJOR deals, and to learn more about this growing realm of fashion.
I reccomend checking out your local thrift stores to see what you can find! May is coming, and it's time for you to get some new drip for the Spring/Summer Season. It's time to get out of that comfort zone of yours, and expand your style!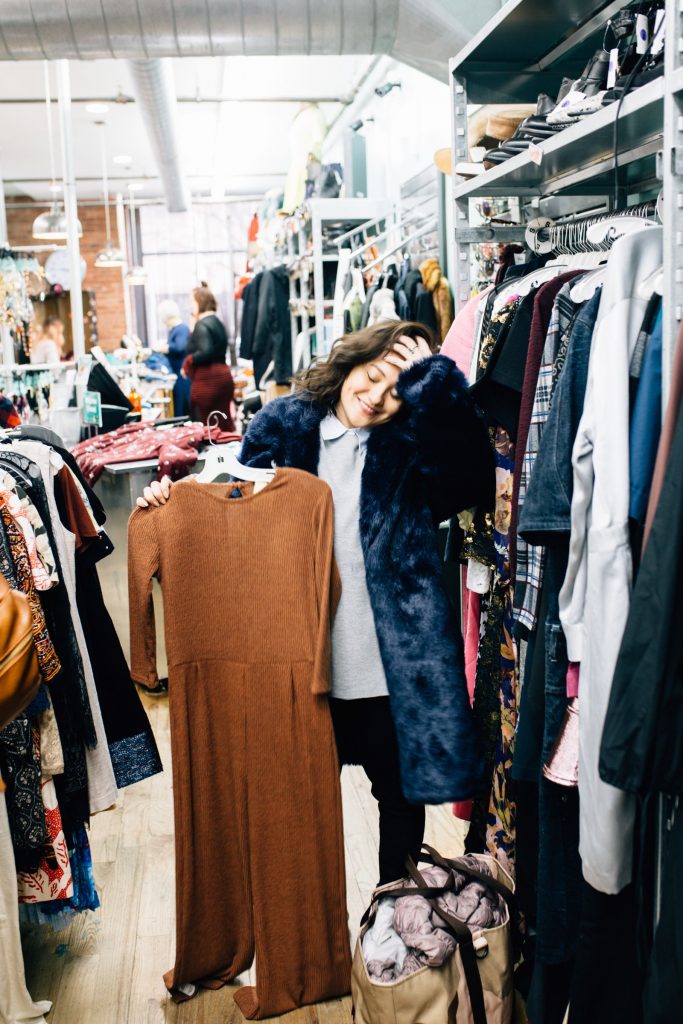 In addition, Key To Fashion will be selling clothing in May. This was something that was supposed to happen in April, so I want to apologize for the setback. But I have been sick. I was actually in the hospital last week for a few days. Everything is much better now, but I do have a strict and long recovery process that I have to abide by.
There is a lot more work that needs to be done regarding the shop, and even with the site. If you look on the site, I'm sure you can notice that there are some changes happening. And some changes that have already been made. But I can assure you that it's all for the better. The mission now, is to start focusing on branding Key To Fashion, as a resale fashion brand.
I know many of you all have expressed vlogging a step I should take. And I not only agree, but I'm patiently waiting for that part of the journey to come into play.
The Key Michel section has been removed, but it has not been abdandoned at all. I know many of you all  enjoyed the personal growth section. But I can assure you all that I have strong visions for what I want to do next with that portion.
Instead of expressing those visions. I rather them eventually start to express themselves. Similar to many of you, there is a lot of things I'm doing behind the scenes. But with any creation, all good things, do take time.
Anyways, I wanted to be open here. I believe in being transparent, and letting you know, not only about the ups, but also about the challenges. These little imperfect moments along the way, have personally help me combat my perfectionist ways. Because listen, if I had it my way, everything would be perfect 🙃😭 loll.
Either way, I know you will love the shop. Why? Because I can guarantee you aren't going to find some unique shit, for the low, like you will find here 💯. This is not going to be an online thrift store, that is selling thrifted items for $80 dollars, and still calling it "thrift".
Im staying true to my humanitarian initiative here. Which is to provide people with dope gems and swanky gems, for less.
When I had my first pop-up shop last year. The best feeling was to have people come up to me after, and tell me that people complimented them, and asked them about items that they purchased from the shop.
Items that they purchased for a budget-friendly price. But they still managed to catch the eyes of others. That right there, is only an example of the power of thrifting. And I'm glad that people that attended the pop-up shop. And also purchased something from the shop, got to experience it, firsthand.
My biggest advice would be to subscribe below to the newsletter, so that you can get discount codes sent to you, simply for being subscribed 💯. I also enjoy send weekly Inspo to you, to get you mind running.
I appreciate the support thus far, but you got to understand that this is a movement here. The job is for more people to start getting into the world of thrifting and resale fashion. So with any movement, it doesn't take one person. It takes a community.
And I appreciate you for learning more about it. Finding ways to expand your own style. And for pushing yourself, for expressing who you really are, with what you wear.
Because I can promise you, the more you start expressing who you are with what you wear. The more liberated you will feel. Because that's what life is about.
Learning more about who you are. Embracing it wholehardely. And finding ways to shout it out to the world!
I appreciate you for stopping by today, and I hope I provided you with some much needed style wisdom! Enjoy the day, and thanks again✨.
Xoxo
Key To Fashion✨