About two years ago, I went on my first solo trip to London, England.
A trip I needed to re-cleanse my spirit. Combat fears. And to most importantly learn more about myself.
I reflect often on this trip, because it was the truest form of freedom that I had ever experienced.
It was an experienced that furthered my self-discovery.
But I also went to London, to learn more about the resale fashion industry there.
London is one of the top places for resale fashion in the world!
After researching extensively upon my arrival, I decided to stay in Shoreditch, London, for several different reasons. But the main one, was because of it's reputation of having the best resale fashion stores in the city! What made it even better, a lot of the stores were very close, and clustered in proximity.
I couldn't help but notice immediately how each resale fashion store in London, had its very own unique feel. Each store was different. But each store forced me to engage in a serious process of elimination of items! ( I couldn't spend all my travel money on clothes now lol).
Recently, I've been seeing a lot of people who I know, and that I follow via social media. Heading to UK, to experience all it has to offer! So for anyone that hasn't gone to the UK yet, or thinking about taking another trip. I decided to highlight 6 resale fashion stores, you must visit on your next trip to London!
1) Rokit
Rokit is a vibrant and stylish store, filled with unique vintage and retro fashion! It is a chained store in London, but the one I went to was located in Shoreditch. I remember when I first walked into the store, I subconsciously knew I was going to have to visit it again 🙃 loll.
The store is a perfect imitation of a retail model. But the vintage and retro clothes, give the store a different twist! The store also has a online site that ships gems to the USA!
2) Beyond Retro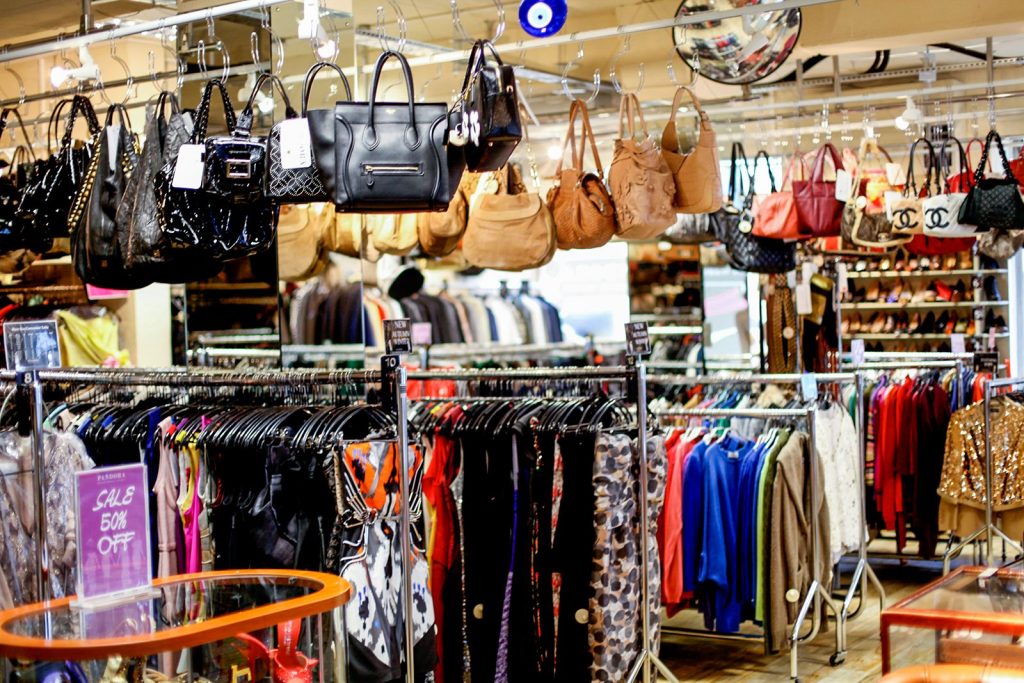 Beyond Retro is one of the largest resale fashion brands in all of Europe. With stores both in the UK and Sweden, and an online site that also ships to the USA.
I visited the very first Beyond Retro ever opened, on cheshire st. Which was a rather large location, and because of its size. I was in the store for SOOOO long! So I'm sure if you ever visit this store, you will be in there for a while too!
Grabbing as many gems as you can find!
3) Absolute Vintage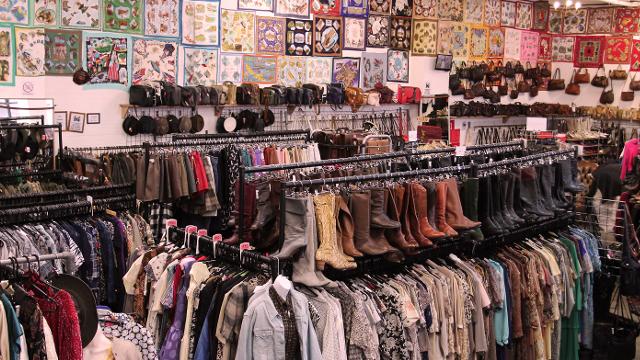 Absolute Vintage is an eccentric vintage shop located on Hansbury st, in Shoreditch. The store is packed with a wide range of daring vintage and retro gems. A lot of the items in here are rare, which will push you to step out of your style comfort zone. And try something completely new to you!
I purchased one of the flyest dresses from this store, which I wore on a trip to Cuba!
4) Atika London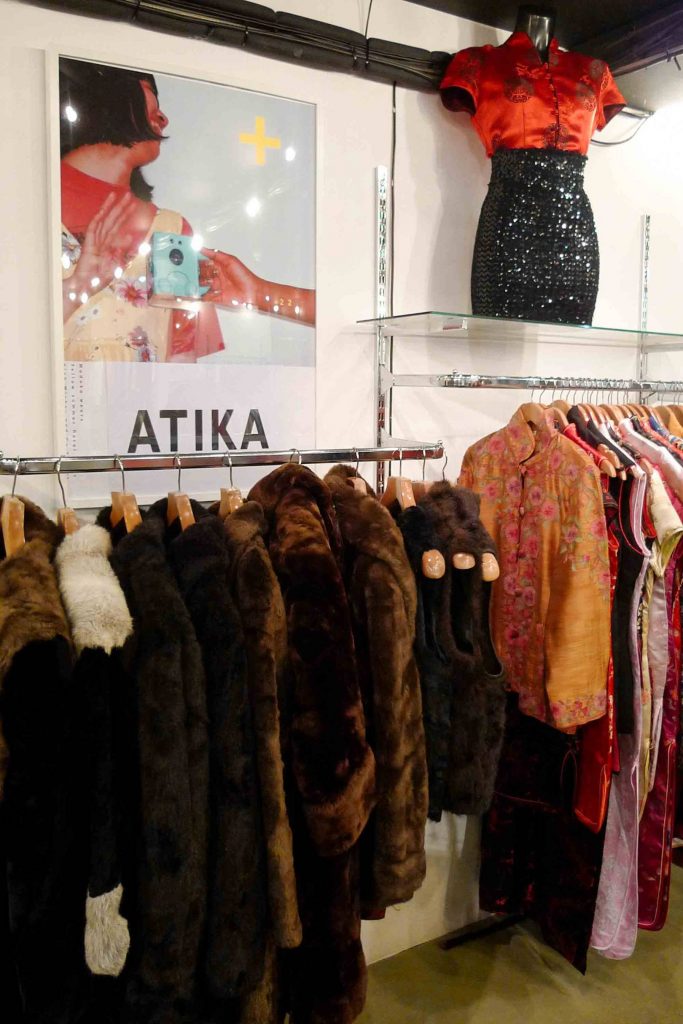 Atika London, which was formerly known as Blitz, when I visited the UK. Is a big resale fashion shop on Hansbury St, in Shoreditch. The store has two floors, filled with vintage and retro gems. Just waiting to be scavenged! This was another store I was certainly in for a very long time lol.
Fun Fact: This was the very first resale fashion shop I visited on my trip. And this was also the store that taught me about the true difference from the British pound, versus the US dollar loll.
I spent a lot of money at this store, but I loved what I was seeing!
5) East End Thrift Store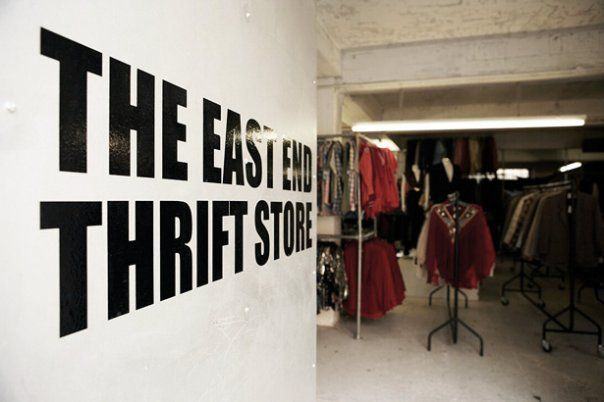 The East End Thrift Store is a warehouse resale fashion store with bargain vintage and retro fashion. I was first introduced to the East End Thrift Store, from their ASOS Marketplace page. The store is not only a gem for its taste in fashion. But it's also a gem because of the frequent sales that it provides it's customers.
The East End Thrift Store is constantly having sales, and I personally love that about this store! Because let's be honest… who doesn't love a bargain! It is tough following this page on Instagram, and seeing all of the crazy sales that are about to happen, but you're miles and miles away.
6) Brick Lane Market
Brick Lane Market, happens every Sunday on Brick Lane in Shoreditch. The market is not only filled with style deals, and fashion gems. But there is also live music, and a lot of delicious food!
I got a few blouses, and even this quaint jacket that was made in Italy. I loved the excessive amount of bargains that were at the market. Almost every booth I walked passed, was having a deal. And like I said before, who doesn't love a bargain!
There are a few small shops I visited as well that aren't mention in this post. But also provided me with a fantastic dose of UK fashion! There are also a few markets that sell vintage and retro fashion as well, that I did not get to go to. Such as Camden Market.
London is huge, six days did not do me justice! So I'm sure on my next trip, I will have to visit all of the other stores and markets. That I didn't get a change to explore!
I hope this encouraged you to take a trip to the UK this year. And to thrift, thrift, THRIFT, while you are there!
Before you go:
I'm sure many of you all have been noticing some of the changes happening to the site. These are changes that were influenced by Key, but also by you all. I want to publicly thank everyone who took the Key To Fashion Survey a few weeks ago. Your responses were not only very transparent, but extremely helpful.
To learn more, sign up for the newsletter below! Tomorrow, you all receive the newsletter ✨.
Signing up is also a fantastic way to be the first to hear about freebies, e-books, discount codes, and more!
Just as much as I love bargains, I also love to provide them as well! ☺️
In addition, none of this information will be posted on the actual site. So I encourage you to join below!
Thanks for stopping by✨
XOXO
Key To Fashion