About two weeks ago. I got the urge to create an Instagram Survey Poll.
Where I asked my followers two questions out of curiosity.
The first question I asked was: Do you at times feel like you need support finding, or growing your own personal style?
87% of people said yes. And 14% of people said No.
The second question I asked was: Do you honestly feel like you have your own personal style?
57% of people said yes. And 43% of people said No.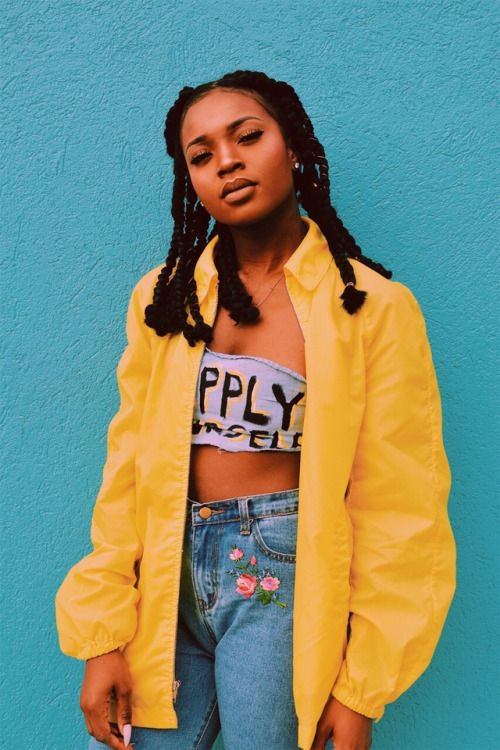 I thought the results were slightly surprising. I was honestly surprised to see the percentage of people, who stated that they needed help finding, or growing their own personal styles.
I was also surprised by the major difference between the results for the first question. And the second question percentage wise. For the first question, 87 % of people stated that they needed support with their personal styles. But for the second question, 57% of people stated that they have their own personal style. While 43% of people stated that they don't.
The thought of telling people how to completely dress themselves, used to turn me off. Which is partially a reason why anytime someone would suggest that I become a stylist. The thought never really excited me. But after a change in my mindset. I realized that I absolutely want to help people achieve their own personal style. And build on their style confidence.
I know what having your own personal style can do to your self-esteem. And your overall sense of self. When you freely express your own style. And you are not concerned about the opinions, thoughts or views of others.
That's a different type of confidence
There is one thing to know how to dress. But there is another thing to have your own uniquep and personalized style.
2019 is the year all about expressing your true self. (Well at least that's what I intuitively feel like it's about). So it's only right that I stick with that energy. By supporting you in finding or growing your own personal style. In hopes that you can freely express who you truly are.
Here are 7 simple ways that you can achieve style confidence!
1) Shop Alone
Shopping alone is a perfect way to become more confident with your style. When you shop alone, you rely solely on your own opinions, and your own critiques. You don't have a shopping buddy, so you cannot ask for the thoughts from others. This pushes you to rely on your own decision-making skills. And to most importantly trust your own opinions, and yout own instinct.
2) Learn How To Dress For Your Body
Your body is your temple. So it's important for you to know, what compliments your body. And what makes you feel comfortable. I know there is pressure in society to be a smaller or fit frame, especially for women. But in my opinion, style confidence is not about being a size 2. It's about finding the right clothes, that look great on your frame. And express who you are.
3) Walk out the door feeling confident about your look. Don't walk out feeling unsure.
Whatever you feel internally, you will project externally. If you walk out the door feeling unsure. Than that's the energy that you will transmit. Feeling unsure before you walk out your door, doesn't exemplify confidence. Nor will it build your style confidence.
Think about it: If you took the time to find an outfit, or to put an outfit together.
Shouldn't you be proud of it?
Embrace your style, and embrace your individuality! And last but not least, always leave your house feeling confident about your look!
4) Know Your Go-To's
What are your faves? What are your statement pieces? Every fashion lover has their Go-To's, which are clothing items that they frequently wear. Or clothing items that they own a higher selection of.
For example perhaps you may be someone that has a lot of blazers in your closet. Or a lot of sneakers. Think about the items that you wear the most. And also challenge yourself, by asking yourself: "Do your Go-To's really showcase your style?
Do you even really like these items? Or are you just wearing them as your Go-To's, because you are still trying to find, or grow your personal style?
5) Wear Trends Your Way. Not Everyone Else's Way.
With new trends flooding in the fashion scene every season. A lot of fashion lovers grow very excited to follow the trends that they favor, and that compliment their style. When wearing trends, try your best not to copy every look from head to toe. Instead I suggest trying your best to innovate your own look, with the trend.
Also, keep in mind, some trends might not be for you.
For example, the Fanny Pack trend was a signature trend in 2018. But personally it didn't speak to me.
As a kid, I had my fair share of Fanny Packs. But last year, I did not think the trend spoke to my style. I saw a lot of people wearing the Fanny Pack trend which was cool and all. But to be honest, it was a trend that I did not personally think suited everyone.
Not only should you strive to wear trends your own way. But keep in mind that every trend does not need to be worn by you!
Just because everyone else is wearing it. Does not necessarily mean you need to wear it too!
6) Step Out Of Your Comfort Zone
Comfort Zones are literally the silent killers of style progress. If you only stick with what you know, instead of striving to achieve a style that truly speaks to you. Then you are sabotaging your own style confidence.
Try your best to step out of your comfort zone. And experiment with your style as much as possible.
For example, you might be someone that likes the Fanny Pack trend, and you have been interested in trying it out. But you are unsure if 1) It will look good on you or 2) If it will speak to your style.
And the only way for you to know, is if you try!
7) Stop caring about what everyone else thinks!
To be honest, I think this is the main reason why a lot of people have trouble achieving style confidence. Because a lot of people care way too much about what other people think! Especially with social media sites, such as Instagram in existence. It's almost as if everyone wants to act like they don't care what people think. But most of us are on Instagram: a platform that forces people to seek validation from others.
But always keep in mind that Fashion is subjective. It doesn't matter what everyone else thinks about what you wear. What matter is what YOU feel about it. And how that outfit makes YOU feel.
Fashion is art. And never forget it!
What are ways that you have tried to achieve style confidence?
Did you have any success?
Let's Chat Below 💃🏾
I hope I succeeded by adding some value, and insight into your day today. Because that is always the mission here!
Until next time✨.
Xoxo,
Key To Fashion