It is officially Snow Season in Boston!
The timeframe where most Bostonians complain about the weather. Until it gets hot again loll. And I'm sure majority of the surrounding east coast cities, can also relate to this feeling.
With all the new looks, styles and trends. Winter 2019 is looking like the perfect time, for some new bundled up fashion!
Honestly, as a winter baby, my biased opinion is that the winter time, is one of the most daring times for Fashion.
In my eyes if you can slay in the winter.
You can slay anytime!
We all want to be warm. But I can guarantee that no one wants to look like a bundled up mess this winter season!
Warmth should always be your goal.
But your style shouldn't be forgotten in the process!
Personally, I can't quite remember when I started to like turtlenecks again. I'm literally struggling to remeber as I type this loll. But I know it definitely wasn't a forever thing.
In the past, especially in my grade school years. I didn't really think turtlenecks were the coolest items to wear.
Sometimes, I felt uncomfortable wearing them. Just because of that feeling of something being all on my neck! (I know so dramatic lol).
But now years later, and turtlenecks have now become a staple part of my Fall & Winter style.
Turtlenecks are great because they not only protect your neck from the cold weather, and the chill breeze. But they can be a very versatile item in your closet!
In the winter I like to wear turtlenecks either tucked in. Or layered with a complimentary cardigan, blazer, vest, jean jacket or a bomber jacket. I find a ton of my turtlenecks whenever I go thrifting.
And majority of them I purchased for less than 6 bucks!
I appreciate the way turtlenecks can make the simplest outfits look so chic, and put together. There is something about a high-neck look. That looks really classy and sophisticated to me.
In addition, make sure you all stack up on as much pastels as you can this winter! Winter Pastels are a great way to add some color to your look. It's also a great way to challenge the dull and subtle energy. That the cold weather tends to bring.
If you're a fashionista like me, who enjoys wearing vibrant or bold colors. Then pastels are a great way to incorporate colors into your wardrobe. These colors aren't too loud, and they also reflect that chill, laidback winter vibe.
For this look, I styled a turtleneck, with high waisted pants. Both of these gems were thrifted pastels! I've added the outfit details, and the price of the look below!
The Look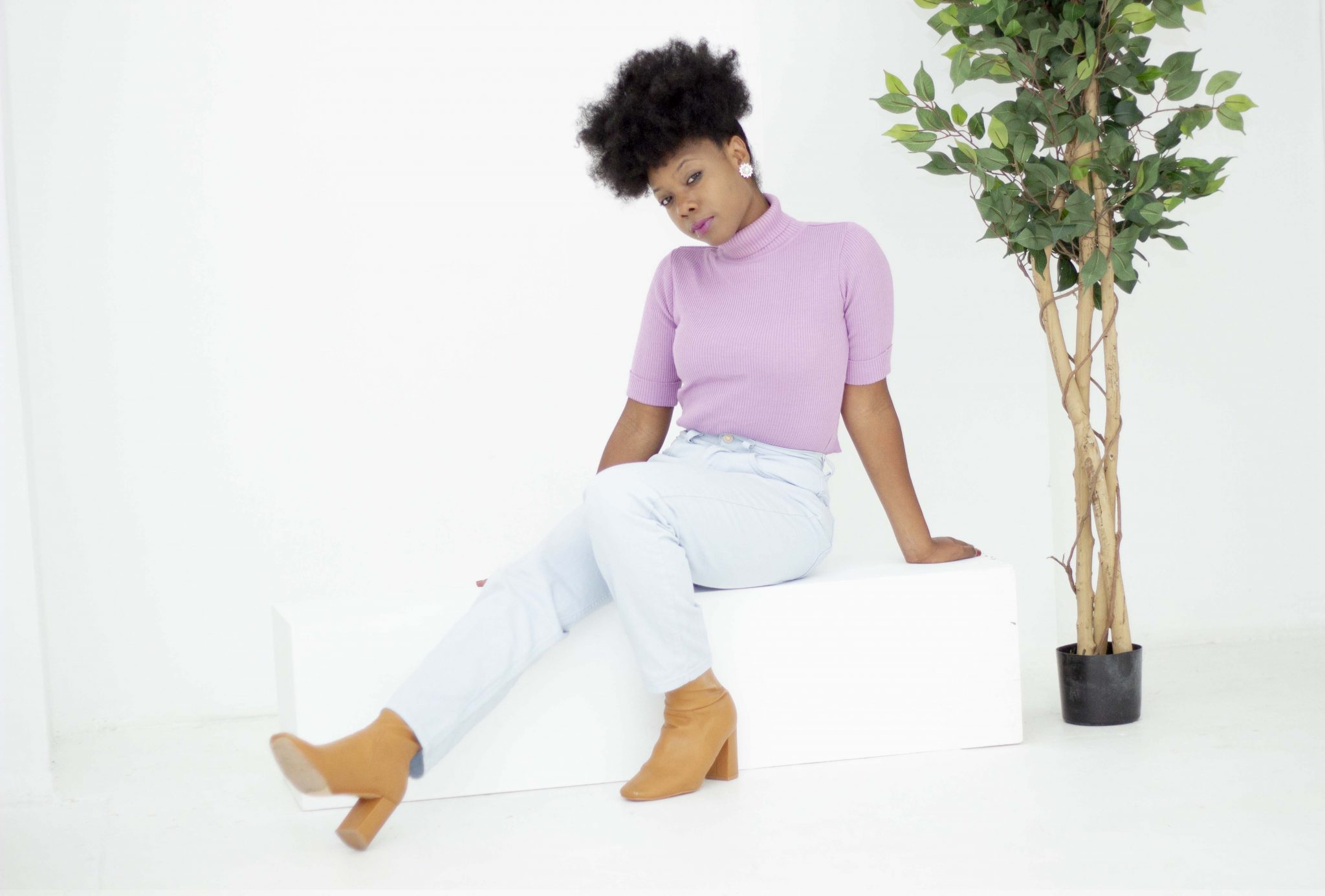 Light Purple Turtleneck: Savers ($4:00)|London Brand High-Waisted Light Blue Jeans: Plato's Closet: ($7:00)| Boohoo Beige Booties: Boohoo ($30).
Total: $41 dollars.
My shirt and pants combined were only 11 dollars!
So what do you think about this look?
Did I convince you to head to the thrift store this season, for some winter pastels?
I hope I did lolll
Anyways Reader, I hope I added some value to your day. Because that is my mission here. For you to leave here, feeling like you learned something new!
Until next time!
Sincerely,
Key To Fashion