Dr. Martens have been around for over 50 years.
With the first pair of Dr. Martens coming out in 1960 in London, England.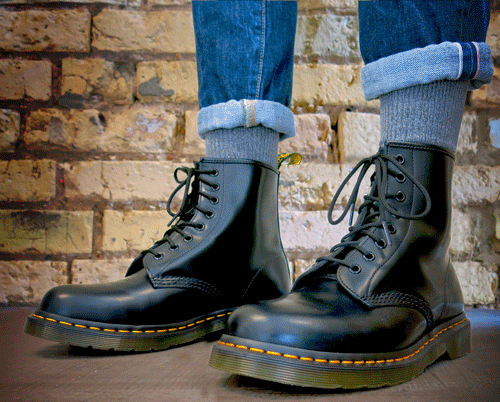 Stretching with it's long lineage, and spanning it's creation across generation after generation.
Dr. Martens have served as a staple style investment. In the fashion world for decades.
Dr. Martens are still being worn heavily, in the millennial era. Similar to Converses, Dr. Martens; appeal to many different styles, or looks. Which is why I foresee it being one of the statement boots in 2019.
I'm ALL for individuality, but truth be told, Dr. Martens are a pair of shoes, that I think every fashion lover should own!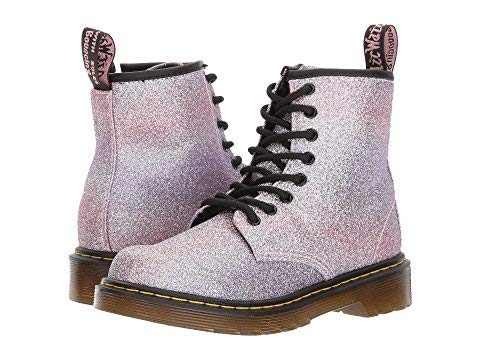 Here are 4 reasons why Dr. Martens should be, one of your style investments of the year!
1) They are durable
I'll be honest with you. I love shoes, but I'm not thar careful with them. I'm actually the completely oppposite,
I'm careless 🙃
Some way some how, I often end up, messing up a pair of shoes quicker than I should. But Dr. Martens are so durable, that many of the pairs I've owned, I had for years! Dr. Martens are the type of boots, that you can own for years and years. And they will still look exactly same.
They will even look much better looking, as they become older. Giving the boots a cool vintage tint and feel!
Also, they have an extremely tough sole, and a very sturdy make-up. They are a pair of shoes, that will LITERALLY give you your money's worth!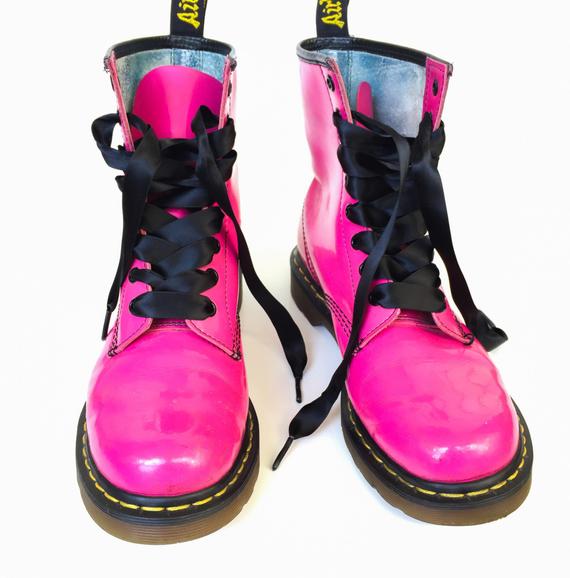 2) They Are Highly Versatile
Wear them with jeans.
Wear them with joggers.
Wear them with a dress.
Wear them with a skirt.
Wear them with shorts.
Wear them with a jumpsuit.
Wear them with a two-piece suit.
However you what to wear your Dr. Martens is totally up to you! There are so many versatile ways to wear these boots, that no matter how you wear them. You will still achieve that classic swaggy touch, that Dr. Martens give any outfit!
You can literally throw on the most basic dress, and add your Dr. Martens to the look. And wahlaaa, you've done swagged out that basic dress! Lol
In addition, Dr. Martens come in several different styles, from high tops to low tops. As well as different colors, and eye-catching prints!
Now my question to you is,
who does not like a versatile shoe in their wardrobe?!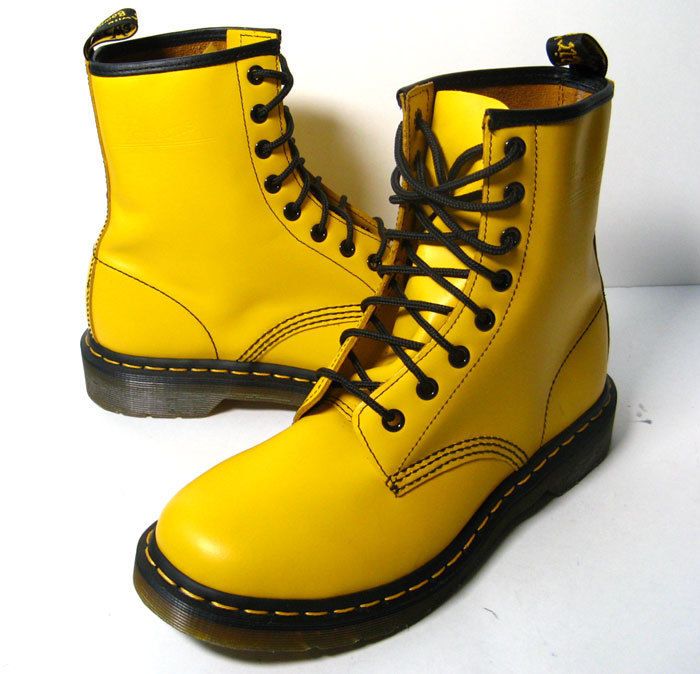 3) They Are Always On Sale
Sometimes Dr. Martens can be a pretty pricey boot. With prices often spanning over $100, or more. But the good thing about them, is that there are always on sale, somewhere!
Whether you visit the official Dr. Marten site. Journeys.com. Nordstrom.com. Or any other site that sells Dr. Martens. I guarantee you will be able to find these shoes on sale!
In addition, a lot of thrift stores sell Dr. Martens too. But as I mentioned in prior post, finding shoes at the thrift stores can be very hard. So keep that in mind if you decide to head to a thrift store instead!
4) They Are Extremely Comfortable
Once you break these boots in, they are extremely comfortable! They feel sturdy, and they protect your ankles very well. Making them perfect for any long distance travels, or walks. Comfort over everything!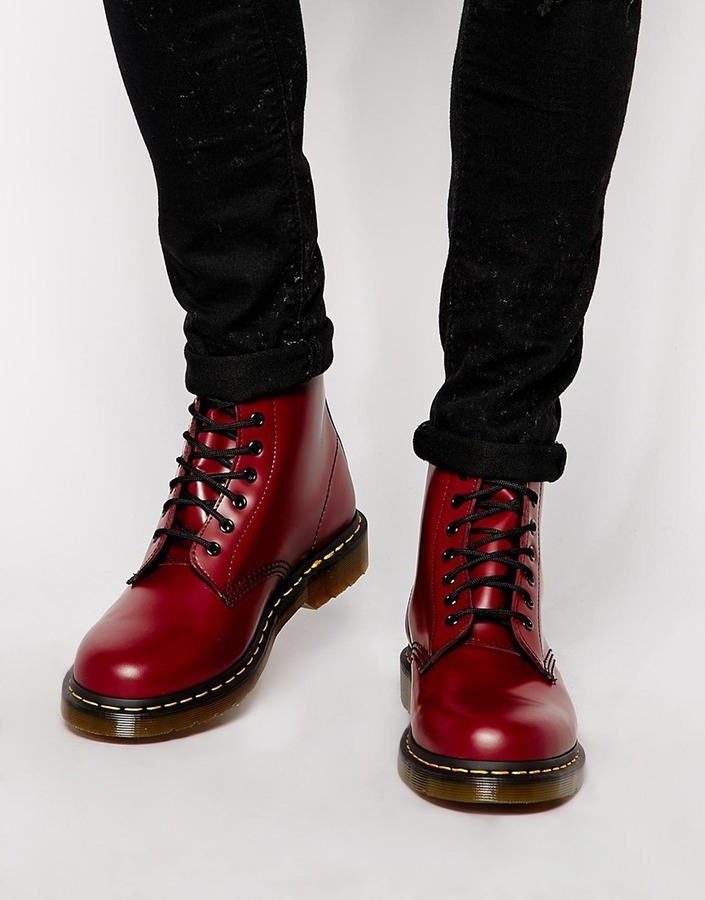 So after these reasons, what do you think?
Are you about to cop some Doc's for the year?
Because you definitely should!
If you already own Doc's, let's get creative this week!
From Tomorrow, until Sunday…
Style a fly ass outfit, wearing a pair of your favorite Dr. Martens! After you style your look, take a picture, and post it on your IG story so your followers can see your dope ass swag!
And then tag @Keytofashion, so I can share ya look on my story✨
I'm eager to see how you will style your Doc's!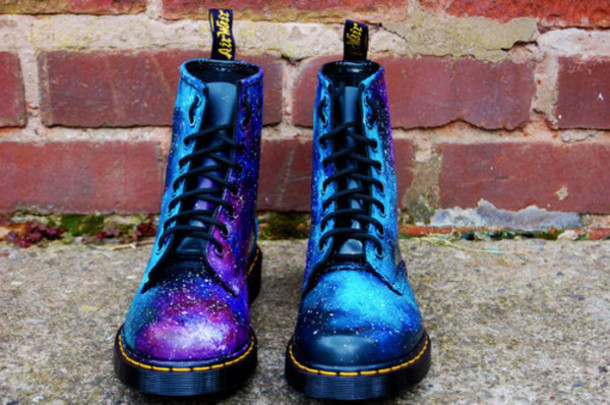 And If you don't have any Doc's right now. And you can't participate in this style challenge, it's cool! Not to worry!
You have plenty of time to get yourself a FRESH pair. 💯
And you also have plenty of time to join another style challenge!
I'll be doing several of these throughout the year. 💃🏾
To have some fun. And to challenge you to expand your style!
Thanks for stopping by! And subscribe to the blog (if you have not already). ✨
I hope I succeeded in adding some style value into your day. And I appreciate you taking the time to stop by!
Until Next Time✨
XOXO
Key To Fashion✨