In the beginning of the summer, I was rockin' this Sparkly Black Hat, on and off, but more so on, for about a month and a half. In June, this hat was my statement piece, I wore it everyday, for style, but also because I wanted to leave my hair alone for a little, and protect it from the summer heat. I had found the hat in my mother's room one day, when I was sneaking in there trying to find a hat to borrow for the day. As I picked the hat up, scanning it as I twirled it around my finger, I was instantly I reminded of when I had attempted to wear the Hat a few months prior to a Janet Jackson concert, but it couldn't fit over my braids. I took the hat, and slid it right on, styling it with my outfit for that particular day. I eventually grew to really like the hat, and started to experiment with several looks, with the hat being the statement accessory.
Frequently during my strolls through the city, I would get stopped by people, who would graciously give out compliments about the hat. On one of the occasions, I was was asked" where did you get it?" in which I replied, "my mother's closet".  The person gave me a slightly confused look, as if they were waiting for me to say, the store, the particular brand or price. But no, I got the hat in my mother's closet, and have actually gotten several different fashion wardrobe adds, from my mother's closet, and my aunt's closet, that I turned into my own. What's crazy is I was on NastyGal.com, and I saw a similar style hat online, and I was thinking to myself huh? This hat is on this site now? This hat is a trend? I was shocked, all I could think about, was wow and to think I got this hat right in my Mother's room. Talk about fashion recycling.
In this story, I wanted to showcase three completely different dress choices, and looks with the Hat. I love the hat and dress combo, it was one of my main go to looks this summer, because it's low maintenance, versatile, and a swaggy look. What's dope is that this cap and dress look can also be a fall fashion look as well.
Look #1
Free People Dress: From Buffalo Exchange ($22)
Doc Marten Boots: A Gift ($125 Originally, but Doc Marten has sales frequently, they just had a recent sale where shoes were 50 percent off. Also, at outlet stores, journeys, or even resale fashion stores, you can get Doc Marten's for much less)
Gold Vintage Earrings: My Auntie Anne's Closet (For Christmas a few years ago, my Auntie Anne gave me a bunch of her old vintage jewelry as a gift, and these earrings are one of her own.)
Look 2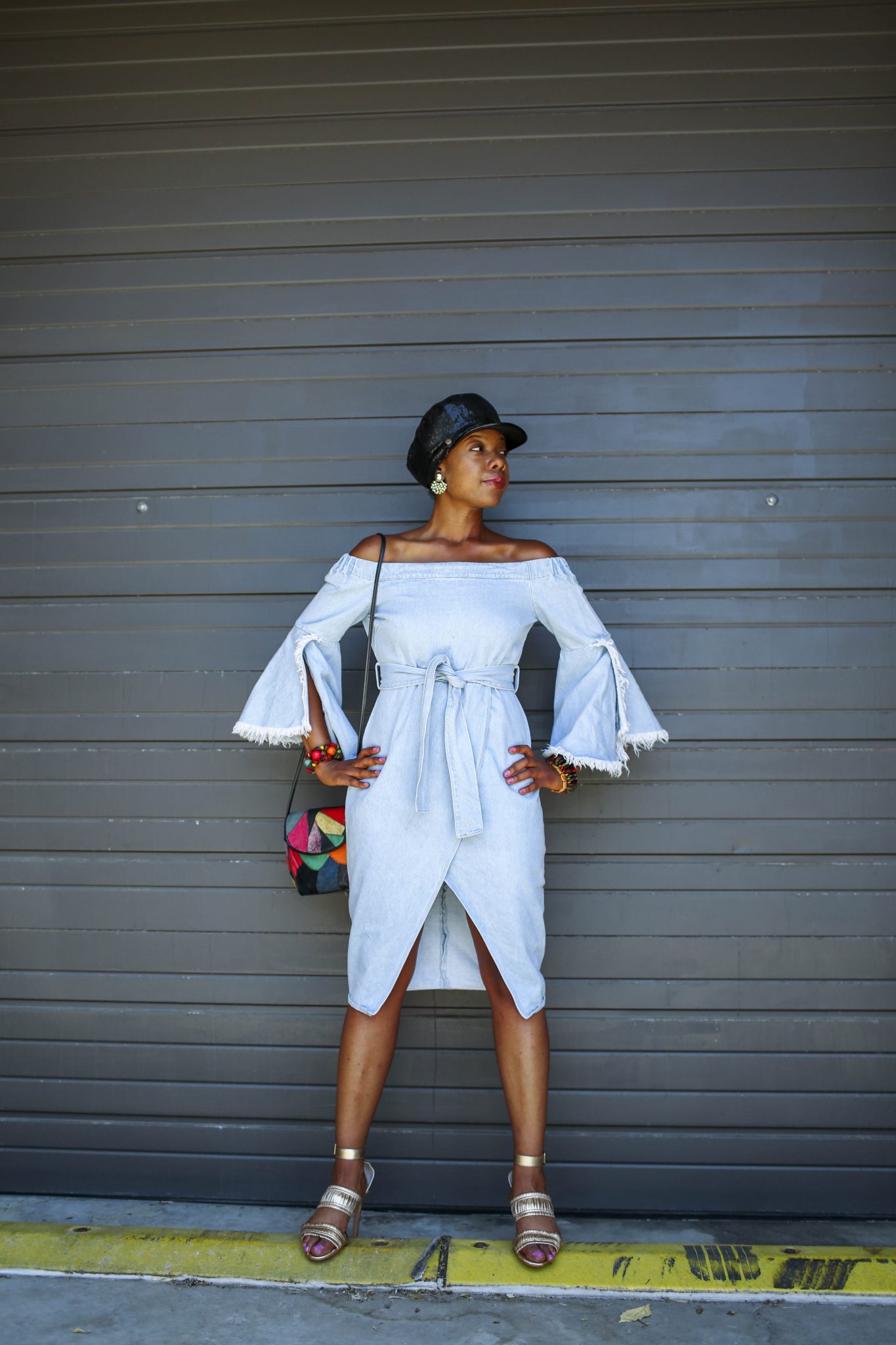 Bell-hand Sleeve Jean Dress: Alice Lavish.com ($39)
Gold Vince Camuto Shoes:  TJMAXX ($50)
Mutli Printed Bag: Savers ($4)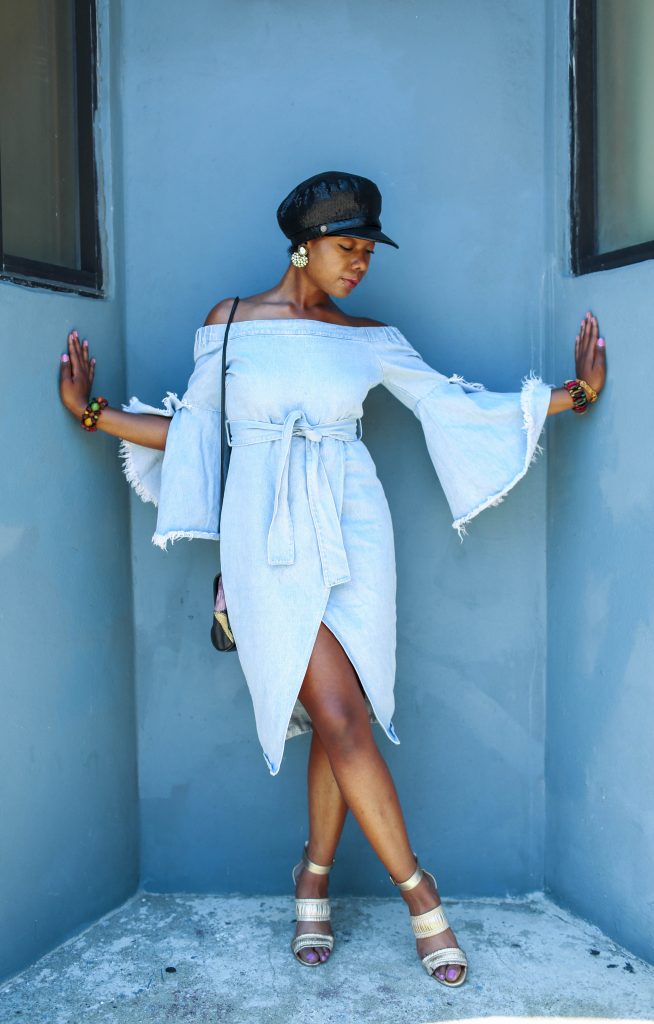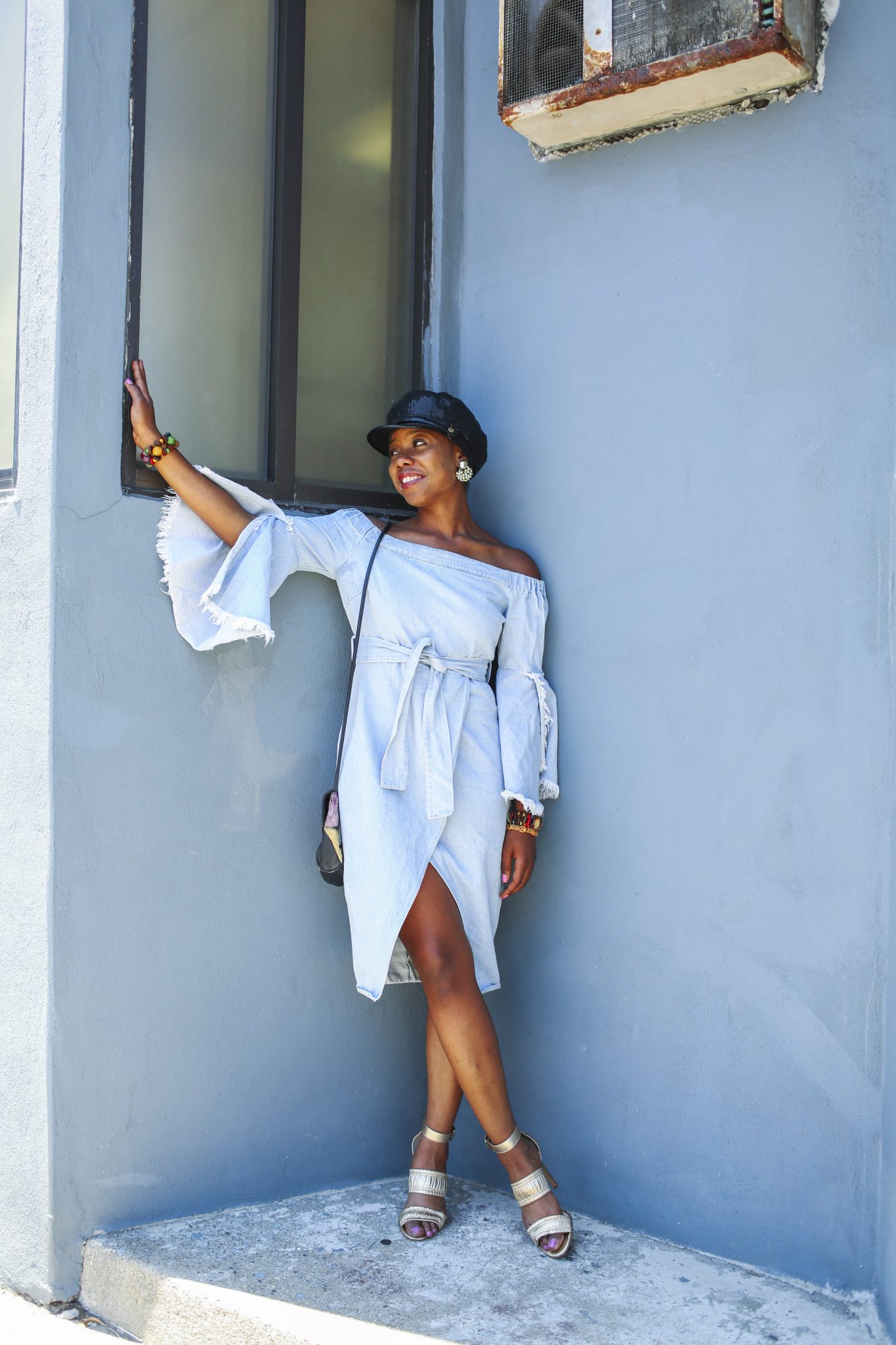 Look 3
Dotted White Dress: Atika London formerly known as Blitz ($35)
Black Wedge Shoes: Tj Maxx ($25)
Bold Orange Purse: Savers ($4)
What are your thoughts on the Boy George Cap & Dress look? Can you see yourself rocking any of these looks, or how would you make them your own. Engage with me below! And until next time subscribers, thanks for stopping by!
Xoxo
Key Michel