Hey Fashion Icon!
The summertime is right around the corner; and perhaps you had plans this Summer, to have some fun.
The great news is; that you can still have fun this summer!
Even if you had to cancel certain plans you had for the summer, or even if you are stuck in Quarantine.
Key To Fashion is providing you with 35 ways that you can enjoy the summer, and make amazing memories that you will never forget.
1) Go for a bike ride, around your neighborhood
2) Order painting supplies, and start painting in your house
3) If you have a backyard and you live with other people, have a cookout.
4) Go hiking
5) Learn a new languange
6) Dance your heart out! | Join A Virtual Dance class
7) Meditate & Do Virtual Yoga
8) Join an online networking group or an online community organization; and meet new people
9) Write Poetry
10) Create a Summer Reading List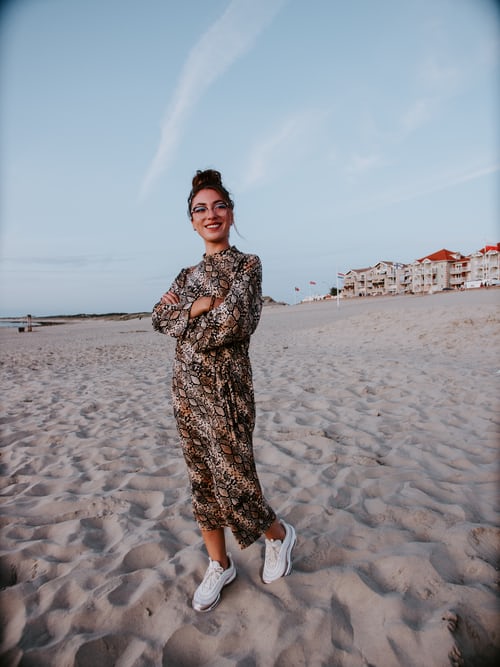 11) Write A Book
12) Learn how to up-cycle your clothing. Create summer looks, or looks for fall.
13) Go to a local park: To Read, Journal, Workout or outdoor photo shoots.
14) Self-Timer Fashion Photoshoots | order necessary supplies on Amazon, such as a backdrop.
15) Start A New Side Hustle
16) Go To A Secluded Beach
17) Have a small gathering with friends (a small gathering, so that's 3-4 people. I understand we need to social distance, but connecting with others helps feelings of loneliness and isolation.)
18) Zoom Party With Friends & Family
19) Go On Pinterest, Find A Recipe and Make it
20) Take A Road Trip To A Different City, For The Scenery & Fresh Air.
21) Learn how to play a new instrument
22) Learn how to sew or crochet
23) Throw a virtual event, & advertise it on social media
24) Sunday Brunch with your housemates/family
25) Conquet a fear
26) Start A Blog
27) Decorate Your Room
28) Pamper Yourself
29) Have A Themed Dinner or Picnic
30) Create music/Write songs/Listen to music
31) Garden
32) Set a summer goal, and master it!
33) Change your diet/nutrition. Make it fun and create your own smoothies, drinks and meals.
34) Go Shopping/Change your style (if you are in an area that is not in quarantine)
35) Create your own summer bucket list
Conclusion:
There are some places that are not in quarantine anymore, and there are able to go out, to local stores and shop, but a lot of places are still in quarantine.
Regardless of your situation, your Summer has been impacted by the virus, but this list is a reminder that you can still have a great summer, despite what's currently going on.
You can still find ways to positively raise your own vibration.
Also, try to get as much fresh air as possible.
Abide by the social distancing rules, but try to find ways to connect with nature.✨
Thanks for reading Fashion Icon!
XOXO
Key To Fashion 💜✨