In the spirit of all the bullshit going on in America, regarding women, I have been experiencing a whirlwind of different emotions. On one hand, I'm appalled by the blatant lack of respect that this country has for women, on the other hand I feel a shift is happening. A shift where a lot more women will be in leadership positions, or perhaps even world leaders. This past Mid year election proved my prediction. I wrote this article in October, and this past Tuesday, over 100 women were elected into the House of representatives. Women of all races, backgrounds, broke barriers! And Black women certainly showed out as well, dazzling strong doses of Black Girl Magic vibes along the way!
Way too Inspiring!
Growing up, I was heavily raised by my mother and my grandmother. Two strong and very mighty women. Being raised by such strong forces, it bewilders me how society can treat women as if they don't matter. My life experiences showed me not only do women matter, but they can change your life.
I've been inspired by so many women throughout my life. Family members, friends, teachers/professors, mentors.
So many amazing women.
Today though, I will be highlighting 9 Black women who are public figures and social icons, who are all very inspirational to me. Although I can aknowkedge the excellence of women, from other racial backgrounds. I personally grew up being heavily inspired by so many Black Women, who continue to win and win, time and time again.
In reality this post is for All women, regardless of your race. But I know a lot of my readers are Black Women, so this one is for all my sistas out there, that might need a little source of inspiration today✨
Oprah Winfrey
Ahhhh Oprah. So many things I can say about this woman right here. The Oprah Winfrey show was one of the only shows my grandmother would watch, that wasn't on TBN, her favorite religious channel. Literally one of the only few times she would change the channel was for Oprah or American Idol loll! She loved Oprah.
But as I got older I realized a lot of women no matter the race love Oprah, because of what she represents. She's a fearless entrepreneur, who allowed the belief in the power of herself to push her to the top! She literally took her talk show, and created a MASSIVE brand from it!
Oprah has her own magazine, her own channel, her own podcast, her own book club, and I even saw on Instagram the O brand is starting to make frozen pizza's now! Oprah is also an actress, and starred in the movie, The Color Purple. She is also heavily known for her philanthropic efforts throughout the world. But especially in Africa.
I remember I watched a video online, where Oprah was talking about how her grandmother was teaching her as a child, how to hang clothes to dry, telling her,
"That she would one day have to do this, for some rich white folks."
And Oprah stated,
" I just knew, when she said that, that that wasn't going to be my reality."
Oprah believed in something greater for herself, and because of that, her purpose really came to life. If there is anything we can learn from Oprah, it's that you can create your own reality, just how you can change your reality. Also, your life experiences don't define you.
Everyone always talks about Oprah's turbulent childhood, but she did not let it define her, nor did she allow it to hold her back. A true powerhouse. I completely understand why so many Americans would look to Oprah, to be the next president. But I also completely  understand why she wouldn't want to do the job! lol
Queen Latifah
Ms. U-N-I-T-Y herself! I absolutely LOVE Queen Latifah, to me she is a Pisces Dream!!
What makes Queen Latifah out of this world to me, is because she has done SOOO many things, and she has successfully mastered them all. Queen Latifah discovered Naughty by Nature, a well known rap group in the 90's. She rapped herself. she starred in TV show's such as Living Single and Starz. She acted in several well known movies, and starred and sung in the Chicago play, She had her own talk show. And she was even a cover girl with her own line, called Queen.
Before there was Fenty Beauty, there was Queen!
She indulged in all her creative passions, and successfully mastered them all. And she still continues to create! That to me, is the true meaning of living a Dream. If there is anything we can learn from Queen Latifah, is to indulge in your passions. We all only have one life to live, and we should spend this life, doing all the things that we love to do.
Rihanna
Robyn Rihanna Fenty. I remember watching the Pon The Replay video on MTV jams, and thinking who is this girl?
I had never seen her before, but I wondered who she was. And then I later wondered if she would last. And man, Did She Last!!  I have so much respect for Rihanna. She came from a small island of Barbados, and came to America in her teens to pursue her dreams! She was fearless then, and is still fearless now! As millennials, we grew up with Rihanna. Whether you are a fan of hers or not, we all watched her grow into the mega star that she is today.
I will never forget the first time I saw Rihanna in concert. What's crazy is it was at a free concert in Fenway, a part of Boston. The friends I went with were also Bajan, and I remember they kept waving their flag. And she would periodically come over and dance with them throughout the show! To see someone in a small nightclub in Fenway, become a Megastar with now one of the top makeup/beauty brands in the world, is fricken insane!! But most importantly SO inspirational!
Why I love Rihanna isn't only because she's a crazy Aquarius-Pisces Cusp like me. Or a Caribbean Gyal. Or a Fashionista. Or an innovator! It's because she is unapologetically herself! If there is anything we can all learn from Rihanna, is that there is no one else in this world you should rather be, but you.
Missy Elliott
If there is anyone I would meet and probably shed a tear on site for, it would be Missy Elliott. From the time I was a kid, Missy to me was a Icon!
She was so eccentric, so creative, and so innovative. A true musical genius, and in a league of her own! I remember I would watch her videos, and try my hardest to learn all the dances! Her videos alone, were a work of art. With her dramatic outfits, and creative video concepts.
Once I got her Cd's though, it was over! I was dancing my ass off for hours in my room. Trying my hardest to make up dances to all her latest tracks! She was "weird" to some, she may have been "out there to many". But Missy has always been just that, Missy. Missy not only rapped, she also sung in her songs. On other peoples songs. And she also produced, and wrote music as well! If there is anything we can all learn from Missy is, stop trying to fit in!
Missy made it okay to be the outcast, she made it okay to do your own thing, she made it okay to be scene as "different", she made it okay to be unique. Imagine if Missy tried to fit the typical female rapper mold, she wouldn't be as influential as she is today. Moral of it all: Trust your dopeness.
Janet Jackson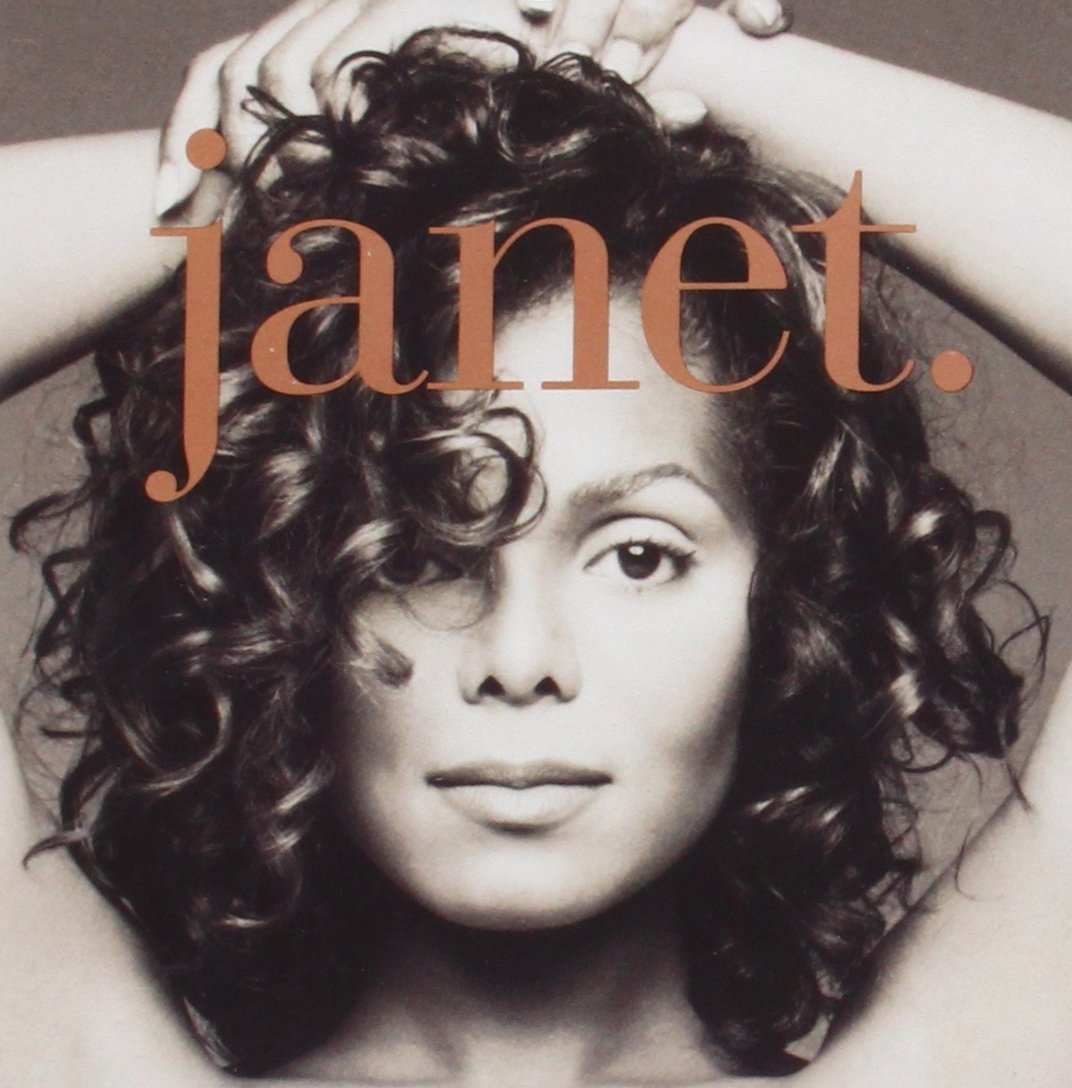 Okay it's time for the Legend!! Ahhh Janet, Janet, Janet. Despite having a legendary brother, she made a legendary mark of her own! Janet Jackson, to me represents sex appeal, dominance, power, innovation and dance.
Before there was a Beyoncé's or a Rihanna, there was Janet Jackson.
What has fascinated me about Janet Jackson growing up, was her confidence, and her killa dancing abilities. Anyone, that can dance beside Micheal Jackson, and give even him a run for his money, deserves to be honored!
Similar to Missy Elliott, I would try my hardest to learn the choreography to several of Janet's Videos. I remember in High School, she came out with a song called Rock With You, and I would play that video over and over again, on On Demand lol. I wanted to learn the dance so badly!
If there is anything we can all learn from Ms. Jackson, is who said that women can't be on the top? Coming from a family full of talented brothers, Janet still managed to be one of the greatest selling female artist of all time. And until this day, she is still touring and killin shit! Last November, I had the opportunity of seeing her live, and it was certainly a treat!
Angela Davis
To the one that made me star struck, the first time I met her. Mind you, I have seen public figures in person before, but I was not star struck. But there was something about Angela's presence alone, that made me speechless.
Here I was standing in front of a real life revolutionary.
For those of you, who aren't familiar with Angela Davis, Angela Davis is an political activist, civil right activist, professor, former member of the Communist Party and the Black Panther Party, and author of several books regarding race, gender, and society.
Angela is historically known for several accounts, but one thing she is very well known for is being wrongly indicted in the murder of Judge Haley, because authorities believed that the shot guns used during the murder, was purchased by Angela. She was not the attacker, nor did she orchestrate the attack, but that didn't matter to them.
Angela ended up fleeing California, which landed her on the FBI's top 10 Fugitive List. Angela was soon found, and ended up spending 18 months in prison, where most of her time was spent in solitary confinement! After 18 months, Davis was found innocent, and not connected to the crime, but it was her resilience, her dignity, and her revolutionary being that impressed many.
I met Angela Davis, this past March, and let me tell y'all something, that is one powerful woman. Like I was shook when I met her, shook! If there is one thing we can all learn from Angela, is that as a woman, there is nothing wrong with standing up for what you believe in! There is nothing wrong with shaking the world up.
Beyonce
Listen, in my opinion, you can't have a list like this, without including the Queen B. Who can stop Beyoncé, but Beyoncé?!! And that's what makes her a powerhouse.
Growing up, I always enjoyed Beyone's music, but at times I craved to know more about who she was as a person. I realized she was a very private person, and I always wished to know more about her.
As I got older, I began to realize why Beyoncé is private about several aspects of her life, because she isn't here for all of that, she is her to make music, she is here to entertain and make people feel good, and she is here to become the best artist that she can be. If there are two words I can use, to describe Beyoncé, would be Progression and Dominance.
Even after having twins, soon after, Beyoncé was back to work, and back to doing what she loves. If there is anything we can all learn from Beyoncé is you can always get better in life, never be complacent! Beyoncé, is in a competition with her last self. I recently watched a video where Kobe Bryant, mentioned how he used to watch all his basketball games, and stated how even Beyoncé watches her past performances, to see how she can get better. ( some serious Virgo shit, because they are both Virgos lol).
Beyoncé is a true testament to hard work, and a tremendous amount of consistency and discipline ..Definitely pays off!
Michelle Obama
Michelle, "from the south side of Chicago". And I bring that up, because that line alone, shows how far Michelle has come.
Our former First Lady, the wife to Barack Obama, but also an inspiration to many women around the world. Michelle, had no desire to be the First Lady, no desire to be around politics, no desire to be in the public eye, but she handled the role with grace, with style, and with leadership.
Michelle didn't just hide behind her husband's shadow, we either saw her standing strongly by his side, or standing by herself, running her own programs and initiatives, especially for women.
We witnessed Michelle perform phenomenal speeches. With conviction, elegance, confidence and strength. The first Black woman to ever be First Lady in America. And the way she handled the role, you would have thought she did it in her past life!
If there is one thing we can all learn from Michelle, is that everyone can be a Boss, but only few can be a leader. Also, you don't have to stand in the shadows of your significant other, you can stand alone, and be just as strong and powerful!
That's why Michelle and Barack were a power couple, because they were both unstoppable in their own ways.
Maya Angelou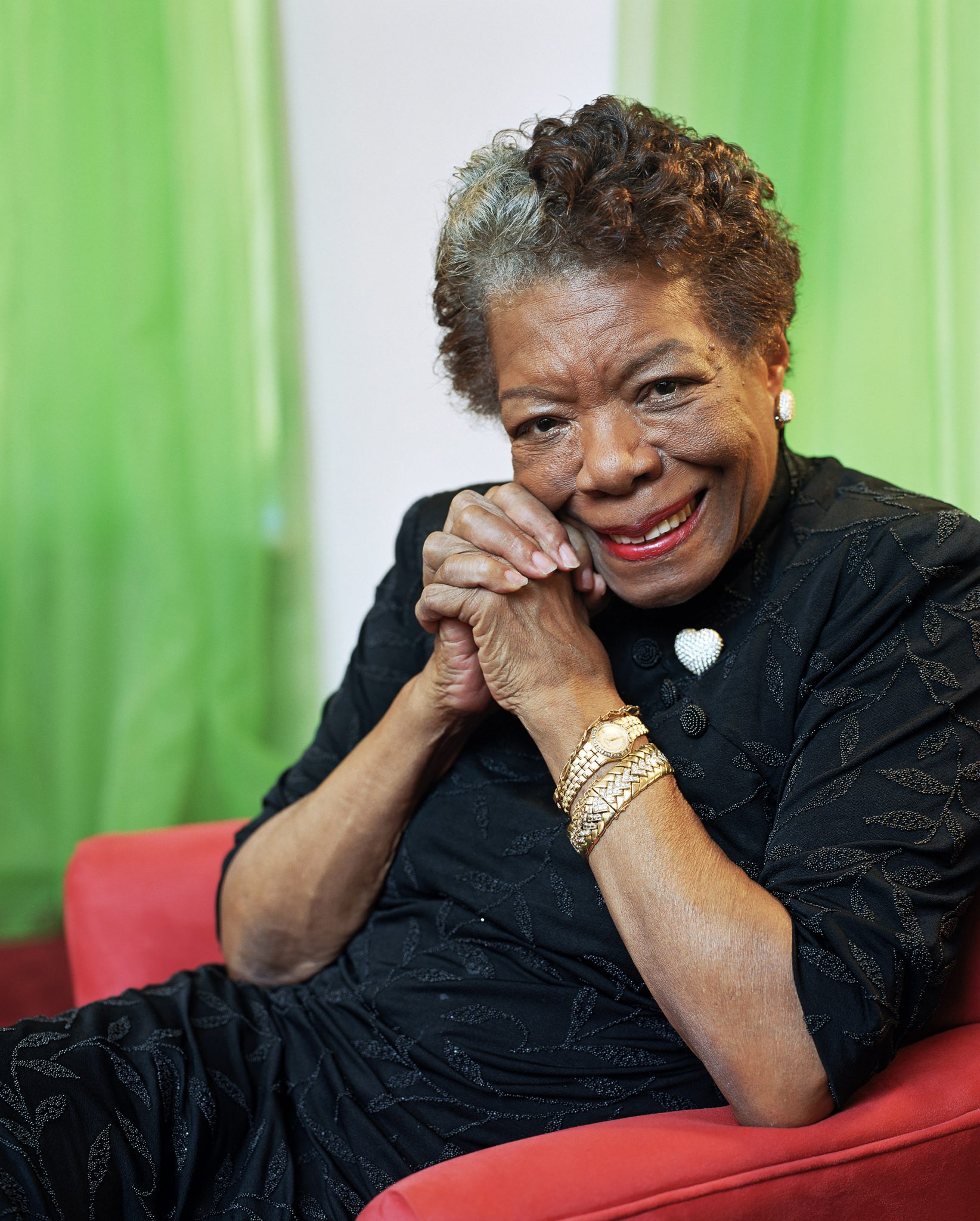 Maya, the true definition of a phenomenal woman. Maya Angelou's story is so inspiring, starting from her childhood.
She was raped as a kid, and her rapist had spent only one day in jail. Once he got out, he was murdered, and she believed it was her who killed him, because she had stated his name.
For 5 whole years Maya did not speak, for 5 WHOLE YEARS!!
And when she did speak, man oh man, did she have a lot to say!
From dancing, to writing books, short stories, poems, performing at the inauguration, mentoring other public figures ..Maya Angelou dedicated her life to being an inspiration to all.
For my highschool senior quote, I took an excerpt from her poem, "Still I Rise"  and made it my quote. The excerpt was,
"You shoot with me with your worlds, you can cut me with your eyes, you can kill me with our hatefulness, but still like air, I'll Rise."
That was so powerful to me at the time, and it still is now. The sound of Maya Angelou's voice alone, is enough to soothe your heart and soul. I recommend watching her interviews on YouTube, you will not regret it! If there is anything we can all learn from Maya, is that there is nothing wrong with dedicating your life, doing what you love, and inspiring others. I have so much respect for Maya, because of what she gave to us all.
The moral of this all, for all the beautiful and driven women reading this. Remember it's not about the life we live, but about the legacy we leave with. Despite the hardships that women face in America, and in the world, we are powerful and unstoppable beings! Remember, many women can be bosses, but only few can be leaders.
So my question to all the women reading this,
Who is one women on this list, that inspire you to reach your goals
or motivate you?
Who are the people on this list that can inspire YOU to successfully reach your goals?