Tis' the season for Swaggy Sweaters!
What's going on, readers! Now it's officially freezing on the east coast! So y'all know what that means…
Swaggy sweater season is in full effect!
Similar to many of you. I can't stand the cold weather. The dryness of my hands and lips. Or tears randomly streaming down my face. Because of how cold it is outside?
Yeah. Definitely not a fan. Lol
But what I'm a fan of. Are some of the dope winter style concepts, and looks that I'm able to wear! But most importantly get creative with.
Swaggy winter sweaters, are my winter staples, and go-to's. Especially when they're slightly over-sized. Unique in patterned, or designed.
Or unique in color!
Swaggy winter sweaters are some of my favorite items to purchase when thrifting. For me personally during the winter season. Swaggy sweaters are my top 5 favorite item to purchase!
I always find the most unique sweaters while thrifting. Sweaters I most likely wouldn't be able to find in mainstream stores. And if I did, then it would probably cost a lot more. Than my frugal thrift find.
Stay Warm, Stay Cozy,
But Stay Swaggy This Winter!
I recommend you check your local resale fashion stores this season. For some Sweater weather gems.
Swaggy sweaters, or sweaters in general. Are some of the cheapest items, in most resale fashion stores. So not only are you getting a great deal. But you're probably going to get some of the best deals in the store!
Thrift Tip:
Check the Men's section out for sweaters. Some of the best looking, and swaggiest ( if that's even a word loll) sweaters I've purchased: Have been from the men's section! I always make sure to check the men's section every time I thrift.
Look Deets✨
For this look, I wore a oversized patterned sweater from Goodwill. I love this sweater, it's definetly one of my favorites! It gives me this vibrant, but retro vibe. Complimenting my style very well.
The Mustard Yellow Courduroy pants were from Savers. Bottoms can sometimes be a hit or miss for me at Savers. But these pants were definitely a hit! Super soft. Very gently-used. And they are in one of the colors I absolutely love: Mustard Yellow✨
Underneath the sweater. I wore a black bell-hand sleeve bodysuit from Zara! I wanted to give the sweater a little flair. So I decided to experiment with the two items. By wearing the body suit underneath the sweater. But pulling the bell-hand sleeves out. Completely changing the look and feel of the sweater.
But remember y'all
Taking risk, and experiemeting with your style. Is one of the best ways, to build on your style!
And your style confidence!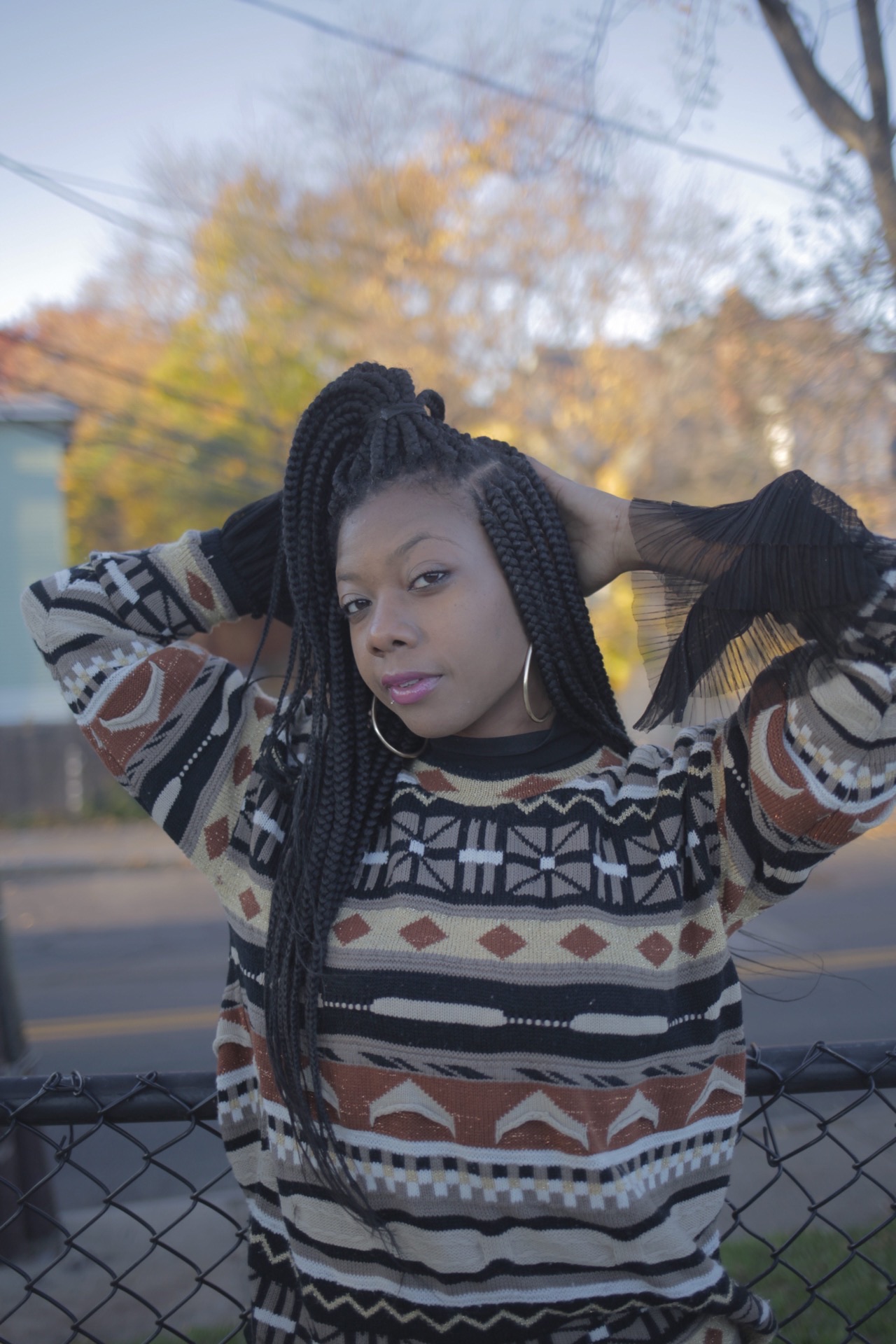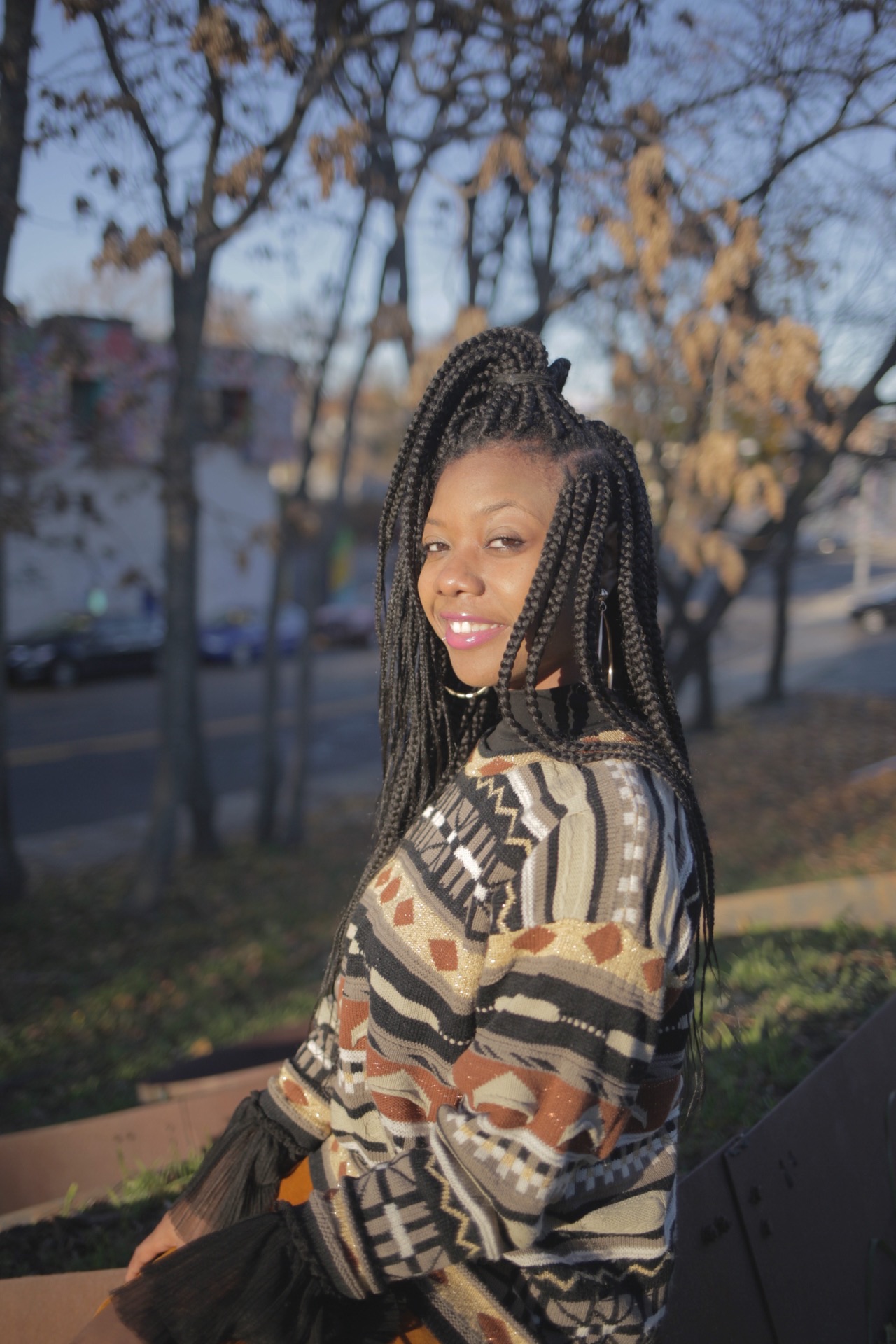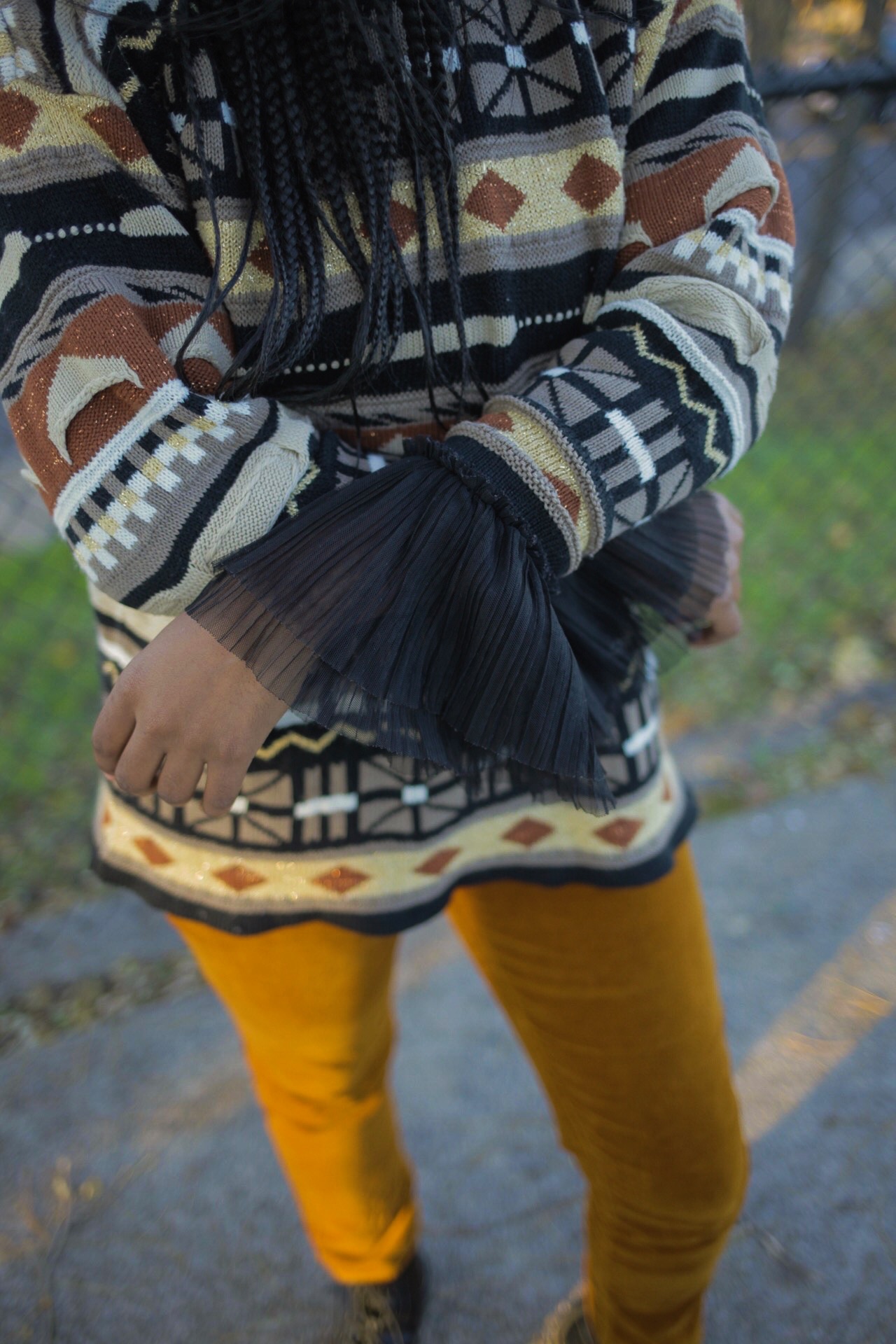 Mutli-Patterned Sweater: Goodwill ($7) || Bell-Hand Sleeve Bodysuit: Zara ($17) || Mustard Yellow Corduroy Pants: Savers ($7) || Black Doc Martens: A Gift: ( but you can purchase them on the Doc Marten site, Journeys.com, or sometimes resale stores have Doc Martens for very cheap. When I used to be a buyer at Plato's Closet, we frequently got Doc Martens!
So readers, do you own any swaggy sweaters for this winter season?
Or are Swaggy sweaters even your thing?
if not!
Please share with us, some of your winter statement looks below!
Xoxo
Key to Fashion.