You ever have those days where you are in a rush, slightly pressed for time; and you don't have all the time in the world to tend to your outfit of the day?

Maybe you are simply unsure what to wear that day; or perhaps you want to speed up the getting ready process, and you want to get dressed with zero effort, but you still want to look like the fashion icon that you are.
One word: Monochrome.
To achieve a monochrome outfit you pick one color to wear; and you style your fit accordingly.
For example, your color of choice is Dark Green; because you happen to own a lot of stylish dark green in your wardrobe. You own blouses, dresses, skirts, jumpsuits, pants, and even accessories all in that color. Now you have the option of choosing either to wear a dark green blouse and pants, a blouse and skirt, a dress, or jumpsuit to get a classic monochrome look.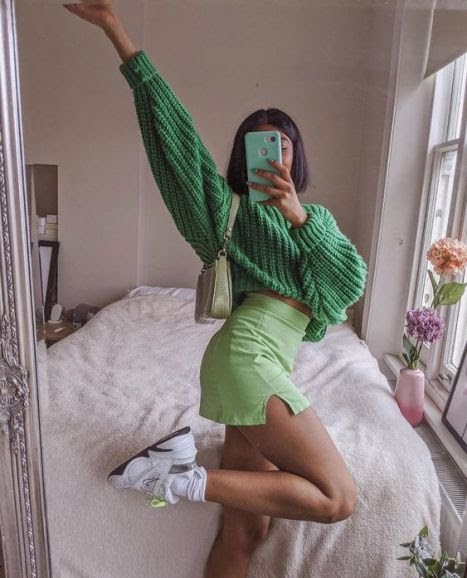 It's more than okay if the hues of your color choice are slightly different. Let's say you have a fuchsia blouse and pants; but the blouse is a darker hue of fuchsia than the blouse; this is still a monochrome style. A difference in hue actually creates an intriguing look.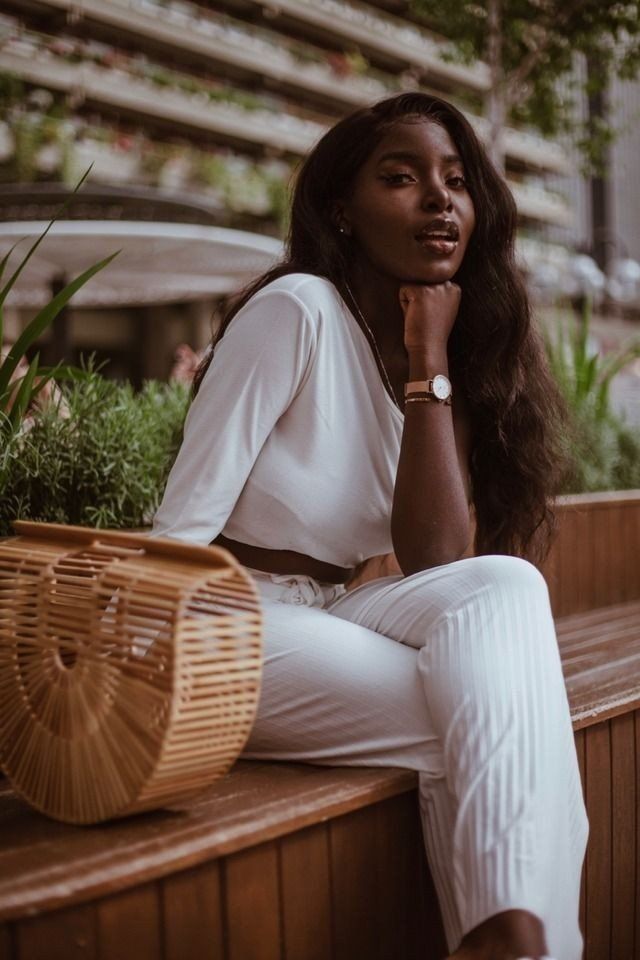 When it comes to your accessories, your accessories don't necessarily have to be the same color as the monochrome outfit. Your accessories can be neutral, they can be statement; or they can be non-existent if accessories aren't really your thing.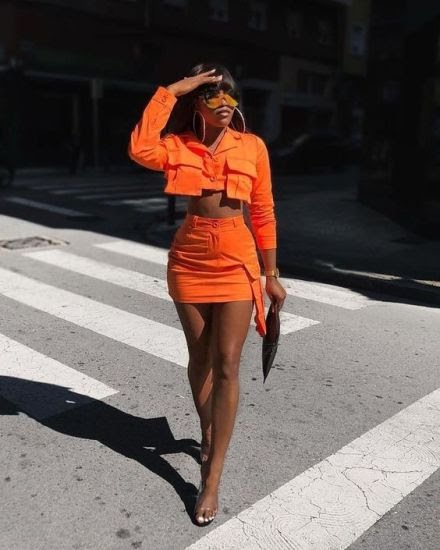 Don't overthink your monochrome style too much; remember this is an outfit that should take zero effort. These types of outfits will make you look like you put a lot of effort into your outfit; even though it probably took you less than 10 minutes to put it all together.
Monochrome styles can be worn for all seasons; making it a highly adaptable style choice!
Style Tip: Get daring and give different colors a try. Whenever you thrift, invest in different colors that you wouldn't typically wear. For example, If you always wear red monochrome styles; but you want to try purple monochrome styles; experiment!