Hey Whats Going On! 
We are slowly, but surely counting down the final days of March. This year has not only been rapidly flying by (well to me at least 🙃 lol). But it has also been a very interesting year for thrifting thus far.
Honestly …. my thrift trips were very unsuccessful this winter season.
I went to the thrift store several times, and walked out empty handed… several times.
But the lack of unique inventory in the thrift store, was a perfect chance for me to look around at the other sections in the thrift store. That are just as dope. But  I often times tend to neglect. 
Clothes are not the only gems you can find at a thrift store!
In fact, sometimes people don't even go to thrift stores for clothes. But to browse the other sections that have plenty of other hidden gems and treasures. 
Here is a list of 4 sections that you should not overlook at a thrift store. 
Furniture/ Homegoods Section:
I don't have my own apartment yet, I'm still currently living at home. So I think this is why I personally don't check this section too often.
But I have friends who have decorated their kitchen, living room, dining room, and their bedrooms with fabulous thrift store decor.
One friend in particular has this beautiful table cloth, that he draped around one of his dressers for his bedroom. The cloth was beautiful, and out of curiosity. I just had to ask him where he purchased it from. 
 "Hey, where did you get that cloth from?" I asked.
 "Oh I got it, right up the street at the thrift store for $2.99." He replied.
$2.99 😳 … Wow. 
Book Section:
This is a very popular section. Although, not all resale stores have a Book Section though. You would more so see this section in a department store set-up. Such as Savers or Goodwill. 
But the book section is a gem✨.
You can find very insightful books for the low. I've found various business books, each costing me less than $5.00!
The book section of a thrift store, is typically created with a wide range of various book categories. From sci-fri, to cooking books. And to cooking books, to history books.
Catering to many broad interest. 
Men's Section: (If You are a Woman)
The Men's Section is a hidden gem, there is no debating this one.
Not only for men, but for women too! 💃🏾
Anytime I walk in a thrift store, that has a men's section, I have to check it out!
I've found the most stylish sweaters, and lightweight jackets in the men's section. Which I have successfully incorporated into my wardrobe, and personal style. 
Yeah, sometimes you may get some weird stares from Men. Like what is this women doing in this section ? 😭
But who cares!
Most of the time, they don't even care. Because they are too busy looking for some dope shit too!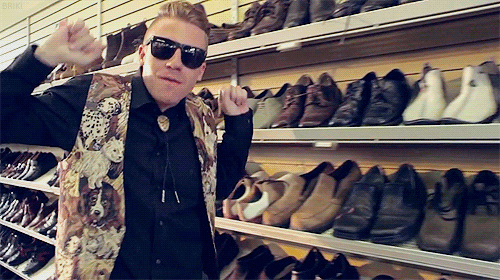 Dressing Room Sales Rack:
Rule Number One: Always check the dressing room racks at the thrift store. 
Dressing room racks can be a miss. Or they can be filled with gems on gems! 🙌🏿
I gurantee the more you thrift, the more you will start to find some dope gems sitting on the dressing room racks. 
For example, when I worked as a resale fashion buyer, I would often observe how customers loved to go through the dressing room racks.
The racks could be stacked and stacked with clothes, I mean STACKED. But I observed the more stacked the rack was. The more it drew customers to it. 
So don't leave a thrift store without checking the dressing room racks! Because you never know what you may find✨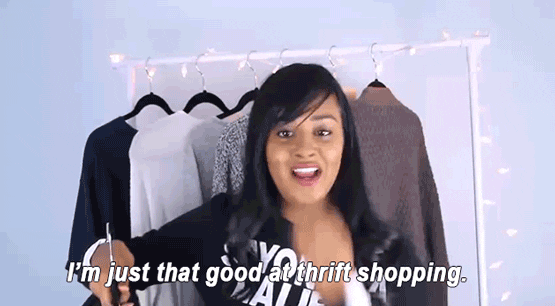 #KeyToFashion✨