The Winter Neon trend is here to stay this upcoming Spring 2019.
If you are looking to be more daring with your style.
Looking to experiment with brighter and bolder colors.
Or interested in trying the Neon Trend in general! Than you definitely want to check out the latest looks. And styles from Pretty Little Thing✨.
As an affliate with the well-known UK brand. My mission will be to 1) Introduce you all to the latest, and best styles from the site. 2) Educate you all on the latest fashion trends. 3) Share Fashion Tips & suggestions to support you, in wearing the featured styles.
So Let's Get Into It 💃🏾
All Fashion tips will be listed below! Also, get an extra 35 percent off with the Code: Doll35✨
1) Neon Orange Vinyl Lace Up Side Mini Skirt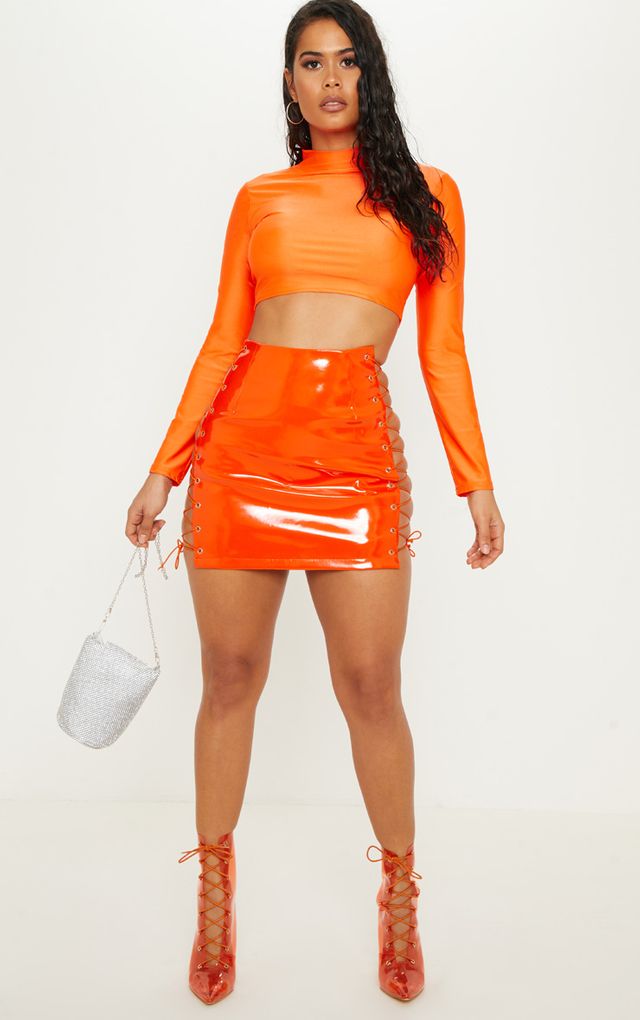 2) Light Lime Neon Rib High Neck Sleeveless Crop Top
3) Petite Orange Satin Bodycon Dress
4) Pink Neon bike Shorts
5) Lime Cropped Neon Puffer Jacket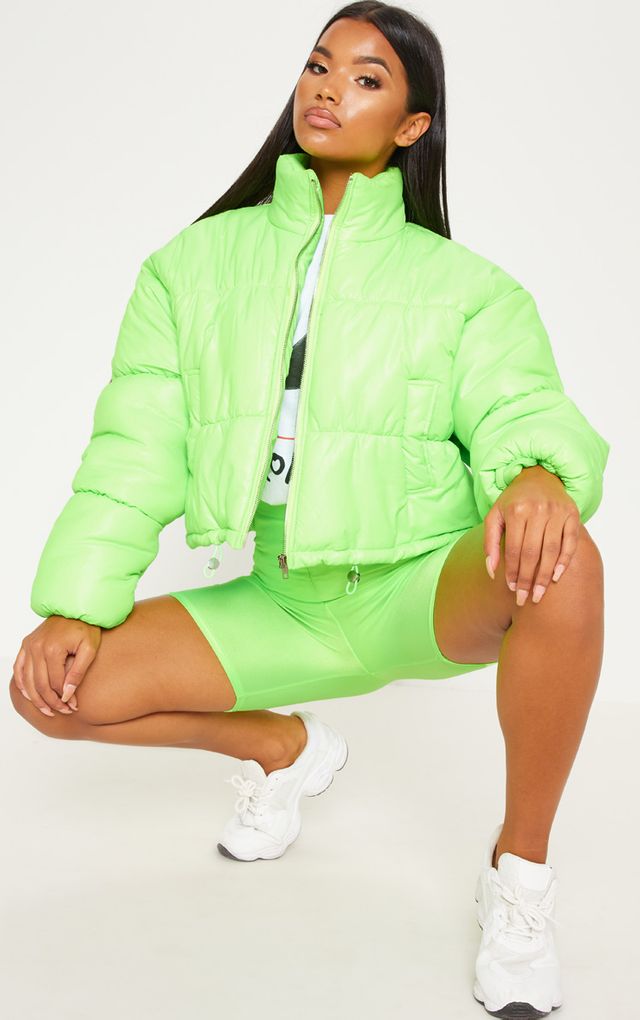 6) Shape Neon Orange Utility Crop Top & Jogger
7) Neon Lime Slinky Fold Over Bodycon Dress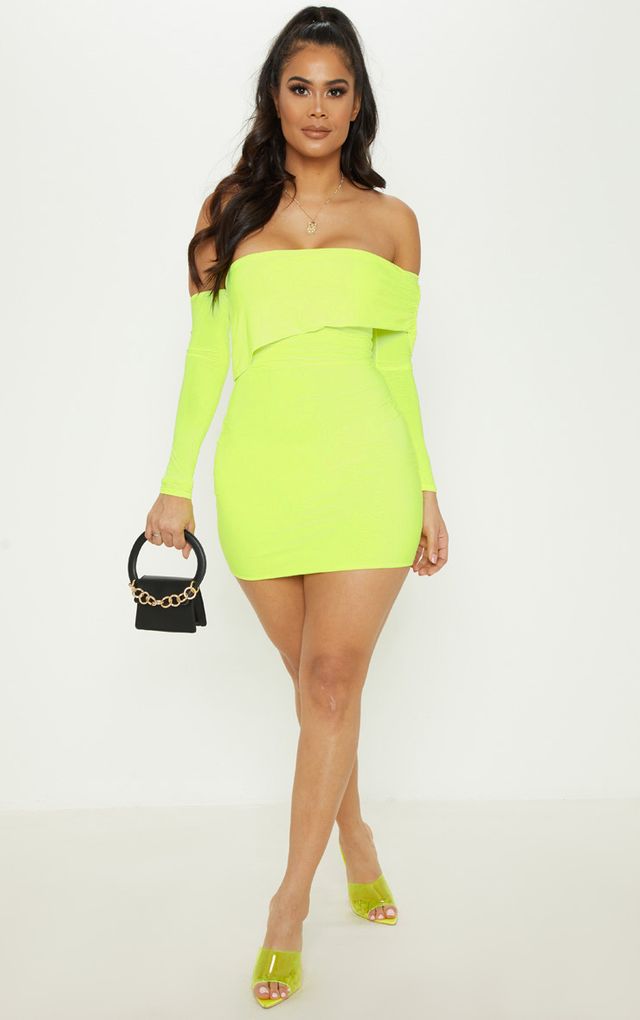 8) Neon Pink Vinyl Zip Front Belted Mini Skirt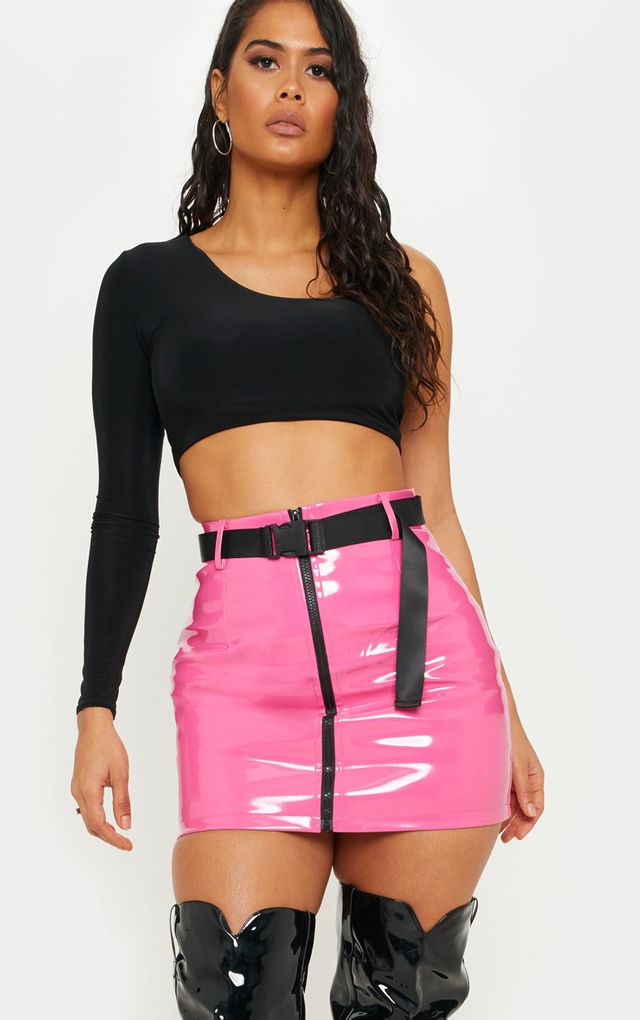 9) Neon Lime Funnel Neck Zip Up Loop Back Jumpsuit
10) Neon Pink Slinky High Neck Long Sleeve Bodysuit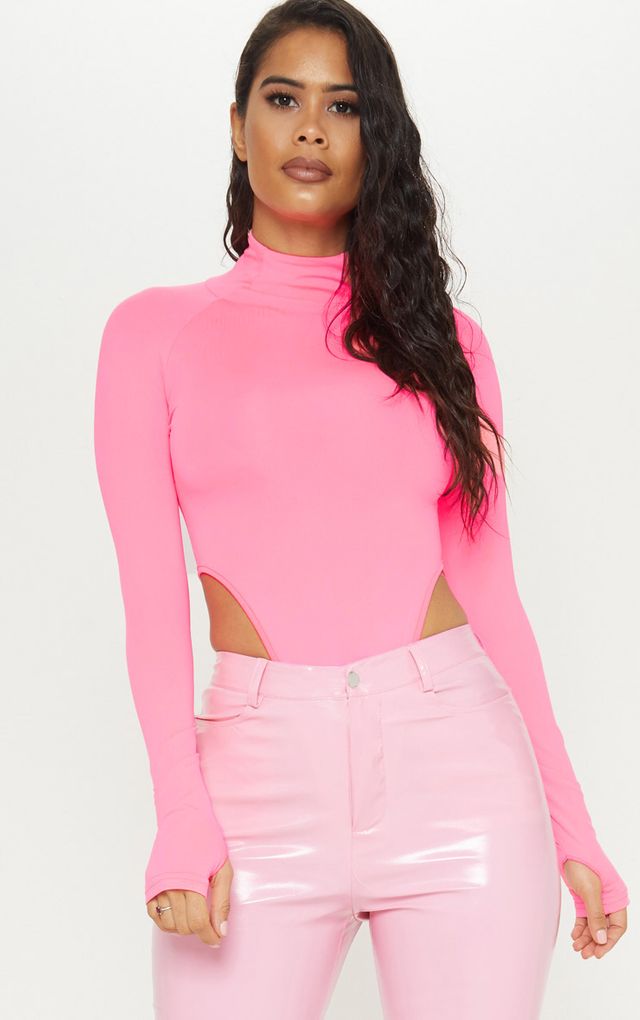 11) Neon Yellow Snake Printed High Neck Flute Sleeve Crop Top
Styling Tips:
1) Too much Neon is never a good thing. For example, one of the looks I showcased, one of the models wore a cute neon dress, but styled it with Neon Shoes.
I would suggest styling a Neon Dress, Neon Two-PieceSuit, Jumpsuit, or any outfit where the Neon is dominant, with shoes that aren't Neon.
2) If your top or bottom is neon, unless it's a two-piece suit. I would suggest getting a top or bottom that is not neon.
3) Neon colors are supposed to make your outfit pop. And give your outfit that flair that it wants! But too much Neon, will make you go from poppin, to a walking highlighter! I know the title of the post is called, "Every Ting Neon" lol, but you don't want way too much!
4) Since this is a trending style, I encourage/challenge you to find different ways to wear this style your own way.
In addition, here is the shopping link for the main featured image: https://www.awin1.com/cread.php?awinmid=7533&awinaffid=519993&clickref=&p=https%3A%2F%2Fwww.prettylittlething.us%2Fneon-orange-camo-pocket-detail-cargo-pants.html
Thanks for stopping by today! I hope successfully succeeded in adding some style value, insight and tips to your day. Interested in any of these Neon looks, click any of the images to be directed to the site!
Thanks for reading,
Xoxo
Key To Fashion✨