Only One Week Left In Black History Month.
And I must admit that it has certainly been an interesting Black History Month, Indeed.
It's definitely a different feeling from 2018's infectious Black Panther energy. And I'm pretty sure that is the main reason why so many unnecessary mishaps, are happening during Black History Month this year.
So I guess, the only thing to do, is to end the month on a strong note!
It is officially Pisces Season, and it's time to get Creative Af. 🔥🔥🔥
Recently, I collaborated with a really great friend of mines, and a fellow creative, Nadeige Archin on this shoot.
On my way home, I stumbled upon this beautiful new mural, and I instantly got the vision to create a shoot there.
In honor of Nina Simone's Birthday today, I can describe Nadeige using three words:
Young, Gifted & Black.✨
An ambitious Nursing student by day, and a knowledgable Food Blogger at night. A progressive photographer, and a lover of superb art and fine aesthetics.
Nadeige is the perfect mix of where stability meets creativity.
Nadeige recently started her food blog, DeigeOnTheGo in November of 2017. It was a vision, that turned into a hobby. And a hobby, that turned into the "Go to Blog and IG page" for several local foodies.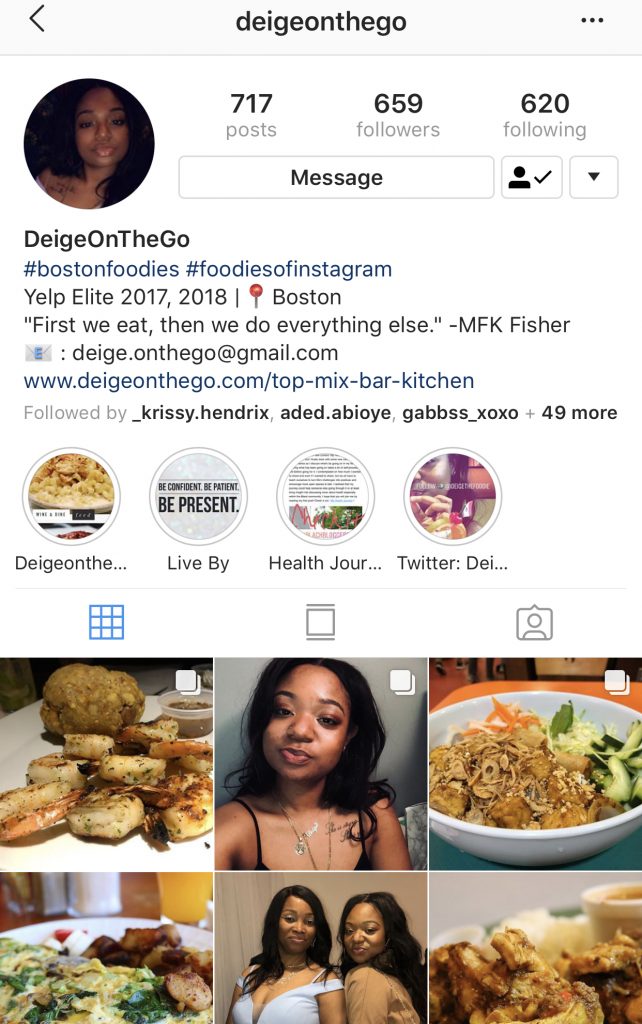 After recently being diagnosed with Diabetes in 2018, Nadeige has been actively trying to find an innovative way to change the course of her food blog.
By combining her diagnoses, her passion for food, her passion for the medical field, and her passion for supporting women of color, all in one. She envisions her blog transforming into a wellness blog. That will positively revolutionize what and how people eat.
In the midst of all these amazing endeavors, Nadeige is still working her creative muscles. By jumping into the field of photography! And embracing her own creative eye.
For this shoot, I styled a completely thrifted look. Everything but the shoes is thrifted! If you have been following my prior post. I have mentioned before how finding shoes at the thrift store, is quite difficult for me. Which is why a lot of my looks are typically thrifted, except the shoes.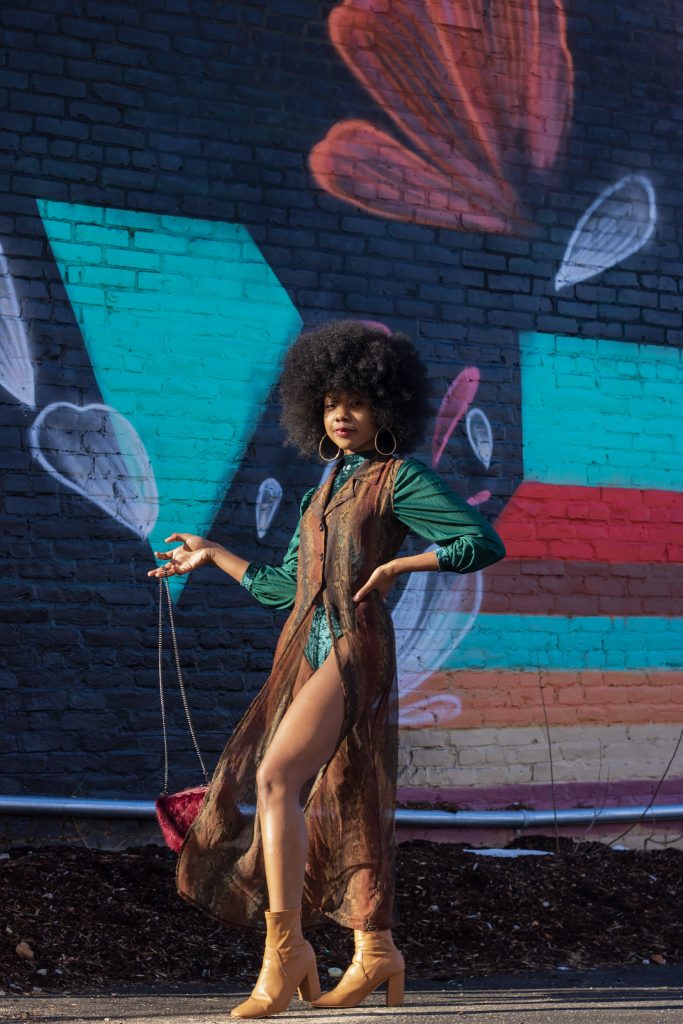 I have absolutely been loving the Snake Print trend this season! But with any trend, I always make sure I wear the trend in my own way. So when I saw this long see-thru vest at Savers, I thought it was super unique! And it wasn't only $3.99, so I knew I had to purchase it 💯.
Initially, when purchasing it, I wasn't sure how I would style it, but I knew it was an, "experimentation piece." And I love experimentation pieces, because they encourage you to step completely out of your comfort zone. And to get creative with your look.
Experimentation pieces, make you ask yourself,
"How would I style this item?"
The green velour bodysuit that I wore underneath the snake print vest, is from a thrift store called Beyond Retro in London. It's actually a really dope store. You can check out the online site, but the only thing is they unfortunately don't ship to the US.
If you do go to London though, I recommend you check the store out!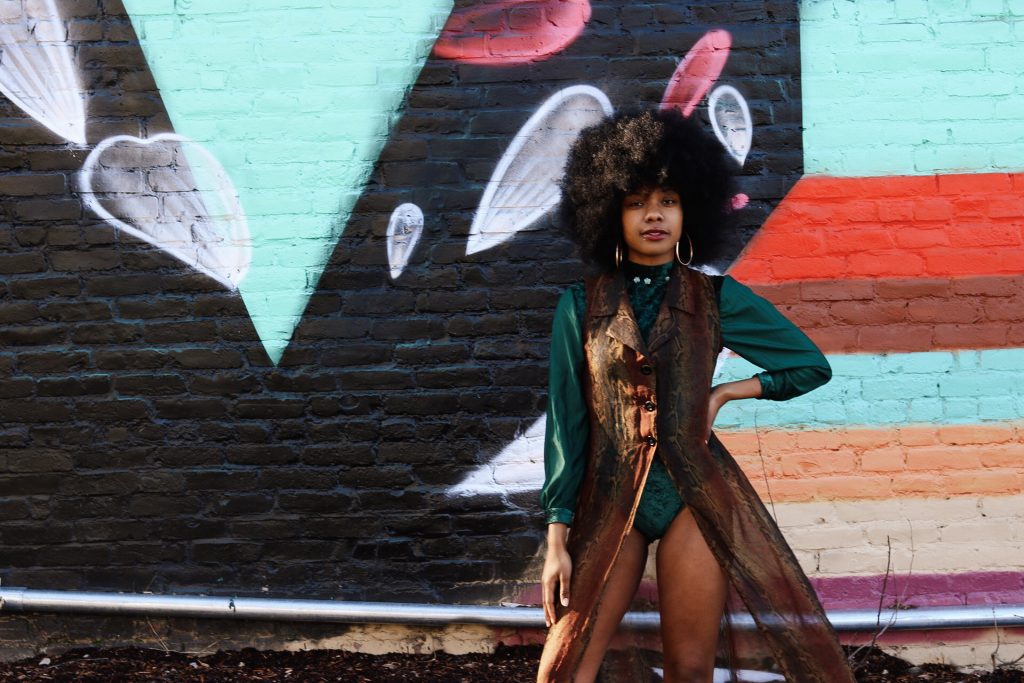 This mural is absolutely stunning. It is located on Quincy Street, in Dorchester, Massachusetts. By Victor "MARKA27" Quinonez.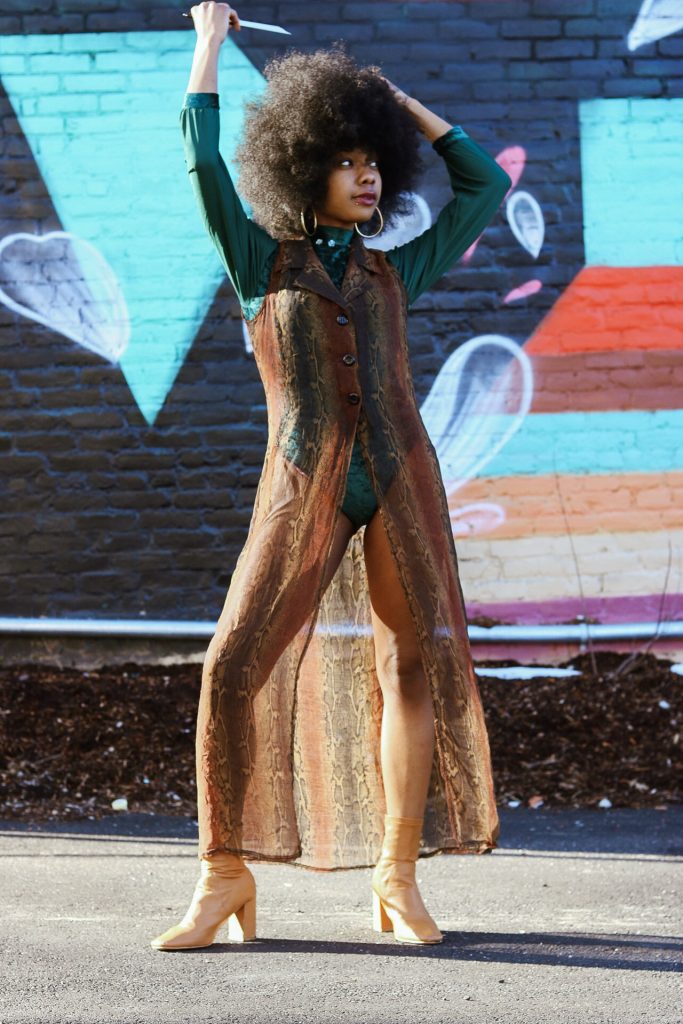 Look Details:
See-Thru Snake Print Vest: Savers.
Price: $3.99
Green Velour Bodysuit: Beyond Retro
Price: $14.00
Beige Booties: Boohoo
Price: $28
Fluffy Purple Purse: A Christmas Gift, that I'm finally putting into good use loll.
Without the cost of the shoes. This entire thrifted look, was $17.99.
An original look, for a budget-friendly price!
And that's just the way I like it!
Remember that style has nothing to do with how much money you spend on an item. Or how expensive or materialistic your outfit is.
Style has to do with creativity, self-expression, and your own ability to take clothing items, and find a way to bring them to life✨.
Thanks for stopping by reader, and don't forget to check out Nadeige's blog: www.deigeonthego.com
Until Next Time✨
Xoxo
Key To Fashion✨